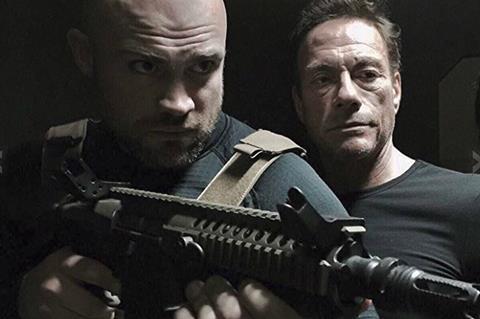 Saban Films has picked up North American rights to Pasha Patriki's Black Water starring Jean-Claude Van Damme and Dolph Lundgren.
The action-thriller marks the fifth collaboration between Van Damme and Lundgren and follows a framed secret operative who enlists the help of a fellow prisoner and an amateur agent as he attempts to escape from a CIA submarine.
Chad Law wrote Black Water based on a story by Law, Konney and Richard Switzer and is produced by Jason Cherubini, Alexander Ferguson, Tyler W. Konney and Switzer for Dawn's Light Productions.
Saban Films plans a Q2 theatrical release. Patriki served as executive producer along with David Allen, Patrick DePeters, Eric Fischer, Matthew Helderman, Law, Joe Listhaus, Luke Taylor, and Viviana Zarragoitia.
"Jean-Claude and Dolph are a powerhouse duo, it's refreshing to see them fighting on the same side for a change," Saban Films' Bill Bromiley said. "The pair are iconic action heroes; our audiences will absolutely love Black Water."
Ness Saban and Bill Bromiley negotiated the deal on behalf of Saban Films. Taylor & Dodge handle international sales.