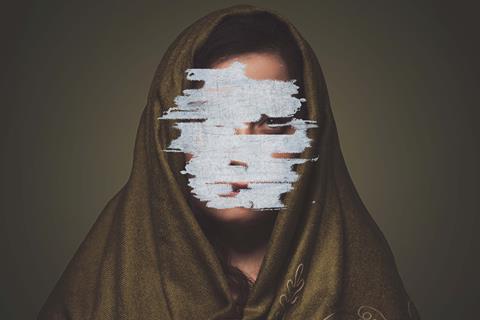 Karlovy Vary International Film Festival's (KVIFF) industry strand, Eastern Promises (July 2-5), has unveiled the 2023 winners across its three works in progress programmes: Works In Progress; Works in Development – Feature Launch; and First Cut+.
The Works in Development Award went to Sahraa Karimi's Flight From Kabul which is based on her own personal experience of fleeing the Taliban. The Slovakian-produced drama from the Afghan director received €10,000 to aid in further development.
Assel Aushakimova's Bikechess, about a Kazakh journalist who begins to question her ethics, and Assel Aushakimova's Tasty, following two best friends who enter a cooking contest, respectively took home Karlovy Vary Works In Progress and TRT awards, worth €5,000 each.
The Works in Progress Post-production Development Award went to Klára Tasovská's I'm Not Everything I Want To Be, a documentary exploring the female Czech photographer Libuše Jarcovjáková.
Also picking up prizes in the Works in Development strand were Argyro Nicolaou's Cypriot drama Excavators, which will be granted the opportunity to pitch at Cottbus festival's co-production market. Producer Tomáš Pertold of Czech project God Break Down The Door won participation in the Rotterdam Lab professional producer training program.
Eastern Promises' newest strand, First Cut+, awarded Harley Chamandy's Allen Sunshine €5,000. The US-Canada co-production follows a music mogul who retreats to a remote lakeside home to grieve the suicide of his wife.
Hugo Rosák, head of KVIFF Film Industry Office, said: "Just like every year, we've tried to curate a nice mix of projects from around the regions, a solid mix of documentary and feature films, and we now hope that they'll be able to find new partners to complete their films and start on the festival circuit."
In total, 27 projects were screened across the three programmes with the awards comprising €115,000 altogether.
KVIFF runs June 30 - July 8 in Karlovy Vary, Czech Republic.
Karlovy Vary Eastern Promises 2023 winners
Works in Progress Post-production Development Award
I'm Not Everything I Want To Be (Czech-Slovakia-Austria), dir. Klára Tasovská, prod. Lukáš Kokeš
Works in Progress TRT Award
Tasty Egle Vertelyte, prod. Lukas Trimonis
Works in Progress Karlovy Vary IFF Award
Bikechess (Kazakhstan-Fr-Nor), dir. Assel Aushakimova, prods. Antoine Simkine, Almagul Tleukhanova, Christian Fredrik Martin
Works in Development Award
Flight from Kabul (Slovakia), dir. Sahraa Karimi, prod. Wanda Adamik Hrycova
Connecting Cottbus Award
Excavators (Cyprus), dir. Argyro Nicolaou, prods. Constantinos Nikiforou, Minos Papas
Rotterdam Lab Award
Tomáš Pertold, producer of God Break Down The Door (Czech)
TRT First Cut+ Award
Allen Sunshine (Can-US), dir. Harley Chamandy, prod. Chantal Chamandy