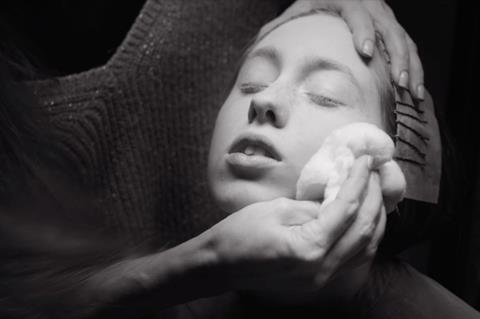 New Athens-based sales company Endorphin is launching with a title in Rotterdam's Tiger Competition, Juja Dobrachkous's Bebia, À Mon Seul Désir.
Viki Antonopoulou set up Endorphin quietly in 2020 and has represented some shorts and Greek features to date, but Bebia… marks Endorphin's first international title boarded before its festival premiere. The company was developed as part of SOFA (School of Film Advancement).
Bebia… is about a 17-year-old girl who returns to Georgia to attend her grandmother's funeral. According to an ancient tradition, as the youngest member of the family, she is responsible for reuniting the body and soul of her grandmother by connecting a thread from the place of her death to the resting body, more than 25km away.
Russian-born, London-based filmmaker Dobrachkous makes her feature directorial debut on the Georgia-UK production and also wrote the script. She also produces alongside Olga Dykhovichnaya.
The film is set to receive its world premiere at the International Film Festival Rotterdam (IFFR) on Feb 6.
On picking up the title, Antonopoulou described Bebia… as "very interesting cinematically" and described the director as "a very powerful woman with a strong voice".
Speaking about her new venture with Screen, the sales company founder said: "My background was working in London and Paris at studios like Warner Bros, Paramount and StudioCanal, doing sales projections, box-office analysis and finance. I wanted to apply all that knowledge into the independent films I love."
She is joined in the company by marketing and distribution consultant Christina Pelekani who also works at Feelgood Entertainment.
"The idea is to stay small and flexible, and to pick up about three films per year so we can give them the attention they need," Antonopoulou added.
Endorphin plans to mostly work with films from the Balkans and Eastern Europe, with a focus on new talents. "I'm looking for films with more niche ways of being produced, films that aren't going to be obviously picked up by the big companies," she said.