Mexican actress stars in convention screening of The Hitman's Bodyguard.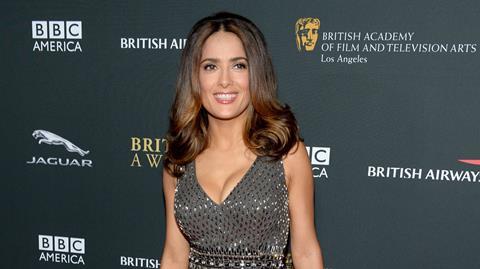 Salma Hayek will receive CinemaCon's 2017 Vanguard Award on March 30 at The Colosseum at Caesars Palace.
Lionsgate will stage a screening during the show of its August 18 release The Hitman's Bodyguard starring Hayek, whose upcoming roles include Pantelion Films' April release How To Be A Latin Lover.
"A commanding presence onscreen and off Hayek has proven herself to be one of the most prolific actresses of our time," CinemaCon managing director Mitch Neuhauser said.
"From her stunning turn as Frida in the film of the same name, to her hilarious roles in films such as Grown-Ups, Hayek has not only entertained audiences around the world with her vast array of roles but she has devoted herself to causes with a passion unlike no other."
CinemaCon is scheduled to take place in Las Vegas from March 27-30.