Tribeca premiere sells to North America.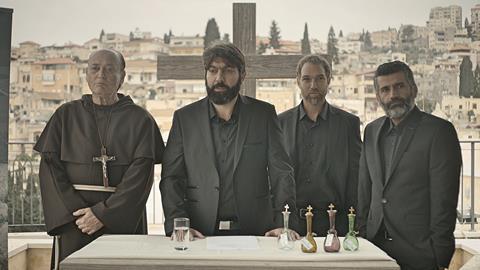 Samuel Goldwyn Films has taken North American rights to Shady Srour's Israeli comedy Holy Air.
The film had its world premiere at the Tribeca Festival in April. It was produced by Ilan Moscovitch.
Strour also stars, alongside Samuel Calderon, Tarik Copti, Dalia Okal and Bryan Anteer, in the story of a Christian Arab living in Nazareth who has the ingenious idea of bottling air from the Holy Land.
The deal was negotiated by Ben Feingold on behalf of Samuel Goldwyn Films and Jan Naszewski of New Europe Film Sales, on behalf of the filmmakers.
Ben Feingold of Samuel Goldwyn Films said, "Holy Air is a contemporary comedy that not only transcends barriers of religion, gender, and culture, but is also intelligent and funny. I was reminded of The Band's Visit, which is one of my favourite films of all time. We look forward to working with Shady and releasing his film here in the US."