Drama set during 1992 Los Angeles Riots won this year's Sundance Audience Award.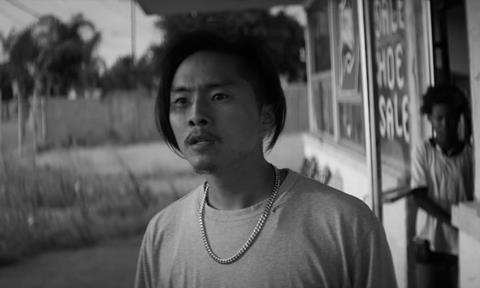 Samuel Goldwyn Films has acquired North American rights to Gook, writer-director Justin Chon's drama set during the 1992 Los Angeles Riots.
The company is planning an August theatrical release.
The film, which stars Chon, David So and newcomer Simone Baker, centres on two Korean American brothers that run their late father's shoe store in a predominantly African American community of Los Angeles.
The brothers strike up a friendship with an 11-year-old African American girl. As one brother dreams of becoming a recording artist and the other struggles to keep the store afloat, racial tensions build to a breaking point as the LA Riots break out.
"After we saw Gook at Sundance, we were truly impressed by the incredible vision Justin projected as well as the caliber of the actor's performances in creating such an authentic kinship between two brothers and Kamilla (Baker)," says Peter Goldwyn, president of Samuel Goldwyn Films.
"The core ethos of our company is to offer original voices and uniquely told stories the opportunity to reach a broad audience and we could not be more proud to bring such a relevant film from an emerging filmmaker into the marketplace," he added.
Chon commented, "I am excited beyond words to have a partner like Samuel Goldwyn Films for our film Gook. Their track record is undeniable and have proven through the years to have outstanding taste. I am sure that together we will execute an impactful release for the film."
The film is produced by James J. Yi and Alex Chi, and executive produced by Chon, Jin Lee, Eugene Lee, Pierre Delachaux, Sam Chi, Maurice Chen, Ian Choe, David Joe Kim, Gigi Tsui Kim, Raymond Kou, Nathan Kwong.
Also executive producing are Kirstin Bianchi, Jason Kim, James Sereno, Edwin Oh, John Nahm, Dennis Kwon, Naja Pham Lockwood, Jason Morales, Alan Pao, Brian Shin, Blaine Vess, Alex Bowles, Rich Young Jr., and Datari Turner.
The deal was negotiated by Peter Goldwyn of Samuel Goldwyn Films and Dana O'Keefe of Cinetic, on behalf of the filmmakers.