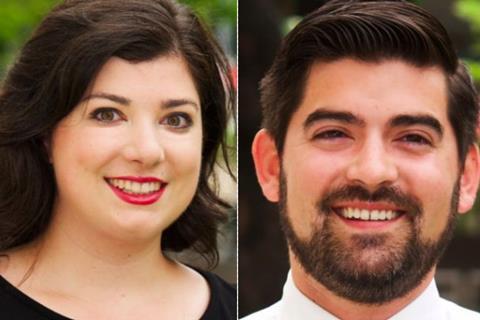 Samuel Goldwyn Films has promoted Meg Longo to senior director of sales and distribution, and Miles Fineburg to director of acquisitions and theatrical sales. Both will be on the ground in Toronto.
Both executives are involved in Samuel Goldwyn's current releases including A Boy. A Girl. A Dream, Nancy, Cold Skin, and Mapplethorpe.
In her new role, Longo will seek to expand Samuel Goldwyn Film's digital transactional and subscription VOD footprint by finding new partners to work with in the US and internationally. She will continue to oversee operations, help manage the marketing and distribution of the company's 30 releases a year, and liaise with key home video partners.
She will also handle Samuel Goldwyn's library of commercial art house films. Longo has been with the company since 2014.
Fineburg manages film acquisitions in tandem with Longo, identifying new release titles for the company while also heading up theatrical sales.
His expanded role means Samuel Goldwyn has brought all theatrical booking and sales in-house. Fineburg joined Samuel Goldwyn Films two years ago from Terror Films, where he helped produce three original titles and oversaw acquisitions, marketing, and distribution of close to 20 films.
Both will continue to work directly with Samuel Goldwyn president, Peter Goldwyn, who said, "Meg and Miles work seamlessly together, starting with acquisitions through a film's release. They both have a keen sense of the marketplace and remain an integral part of Samuel Goldwyn Films' continued success."