Cannes winner Winter Sleep and Berlin victor Black Coal, Thin Ice amongst line-up.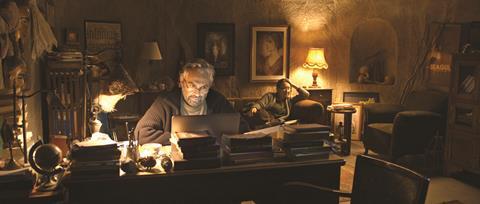 The 62nd San Sebastian Film Festival (Sep 19-27) has released the line-up for its Pearls strand.
Among the selected films are the winner of the Golden Bear at this year's Berlinale, Black Coal, Thin Ice by Yinan Diao, and the film that received the Palme d'Or at the Cannes Film Festival in May, Nuri Bilge Ceylan's Winter Sleep.
The section also features new works from directors such as Isao Takahata, Xavier Dolan, Wim Wenders, Abel Ferrara, Laurent Cantet, Naomi Kawase and Mathieu Amalric.
All of the films in the Pearls Section will compete for the Audience Award, with votes cast by spectators at the first public screenings of each film in the section.
The Audience Award is split into two prizes: a First Prize for Best Film, with €50,000 ($67,000), and a Second Prize for Best European Film, with €20,000 ($27,000). The Audience Award goes to the distributor of the film in Spain.
San Sebastian: Pearls
20,000 Days On Earth
Iain Forsyth, Jane Pollard (UK)
Black Coal, Thin Ice
Yinan Diao (China)
Girlhood
Céline Sciamma (France)
Catch Me Daddy
Daniel Wolfe (UK)
César Chávez
Diego Luna (Mexico - US)
Difret
Zeresnay Berhane Mehari (US)
Still The Water
Naomi Kawase (Japan - France - Spain)
Gett, The Trial Of Viviane Amsalem
Ronit & Shlomi Elkabetz (Israel - France - Germany)
The Story Of Princess Kaguya
Isao Takahata (Japan)
Winter Sleep
Nuri Bilge Ceylan (Turkey - France - Germany)
The Blue Room
Mathieu Amalric (France)
Love Is Strange
Ira Sachs (US)
Mommy
Xavier Dolan (Canada)
Pasolini
Abel Ferrara (France - Italy - Belgium)
The Tribe
Myroslav Slaboshpytskiy (Ukraine)
Wild Tales
Damián Szifrón (Argentina - Spain)
Return To Ithaca
Laurent Cantet (France)
The Salt Of The Earth
Juliano Ribeiro Salgado, Wim Wenders (France)