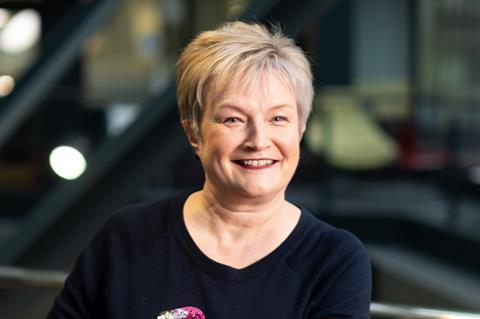 Sarah Doole has stepped down as chief executive of It's A Sin producer Red Production Company after just over 18 months.
Doole exited StudioCanal-backed Red this month, having taken over in October 2020, following the departure of founder and long-term chief Nicola Shindler.
Doole was previously Fremantle's global drama director.
During her tenure at Red, Doole oversaw a company which delivered Netflix's Harlan Coben mystery drama adaptation Stay Close, ITV thriller No Return and the second series of Alibi's thriller Traces - though these projects were won and helmed by Shindler. Red is currently prepping Anansi Boys for Amazon Prime, alongside Endor Productions, and a second series of Finding Alice for ITV.
Elsewhere, the company has secured the rights to adapt The Echo Chamber, from 'The Boy In The Striped Pyjamas' author John Boyne and has a further three projects in development, including two with award-winning trans and disabled poet and playwright Jamie Hale and Kat Rose-Martin's The Brit List-shortlisted comedy-drama Ursula.
Since joining Doole's key hires included Hera Pictures' Chloe Dunbar as head of development and Margaret Conway as head of production.
Doole is understood to be focusing full-time on her scripted incubator Sow The Seed, which she established in July 2020. At the time she joined Red, Sow The Seed was in the advanced stages of being brought under the StudioCanal umbrella but Broadcast understands the deal is now unlikely to progress.
In her six years at Fremantle, Doole was widely credited for revitalising its scripted output, bringing in leading writing and production talent to the business, while developing and delivering a slate that secured critical and commercial acclaim.
She oversaw high-end international series including the Deutschland trilogy, The Young Pope, My Brilliant Friend, Beecham House, Picnic At Hanging Rock and The Salisbury Poisonings.
Before Fremantle, Doole served as creative director of drama and head of indie drama at BBC Studios.
StudioCanal declined to comment but is expected to announce details regarding the period of transition imminently.
This article was first published on Screen's sister site Broadcast.