UK filmmaker Sarah Gavron's Rocks is the early frontrunner on Screen's Toronto 2019 Platform jury grid.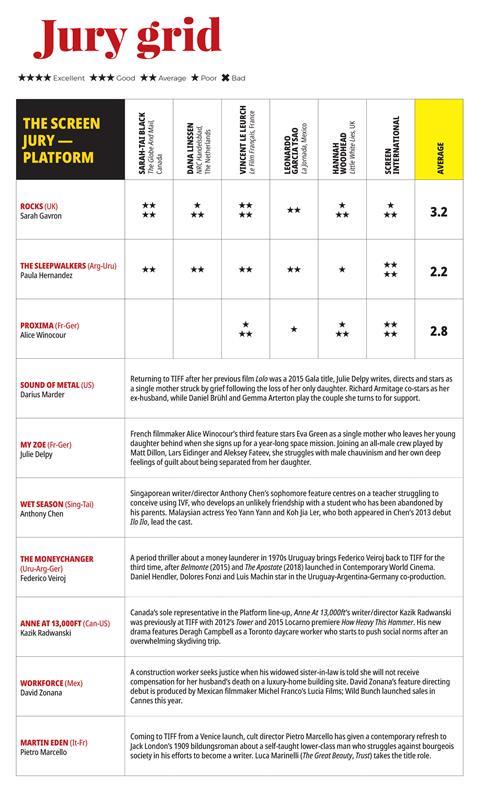 The film opened the Platform section - for strong and distinctive directorial voices – and is on 3.2 out of 4 with all the reviews in.
The London-set Rocks is Gavron's third feature after Suffragette and Brick Lane, and follows a teenager who fears she and her little brother will be forced apart if anyone finds out they are living alone. Fable Pictures produced.
It received top marks from Sarah-Tai Black from Canada's The Globe And Mail and Vincent Le Leurch from Le Film Francais.
Two more titles have also landed on the jury grid so far. Firstly, Argentinian director Paula Hernandez' The Sleepwalkers is on 2.2 with all reviews in. The drama stars Erica Rivas from Wild Tales and newcomer Ornella D'elía as a mother and her adolescent, sleepwalking daughter who attend an annual family gathering.
Finally, Alice Winocour's Proxima, starring Eva Green as an astrophysicist juggling astronaut training with bringing up her young daughter, is on 2.8 with two scores still to come in. It received just one star from Leonardo Garcia Tsao of Mexico's La Journada, but a four from Screen's critic.