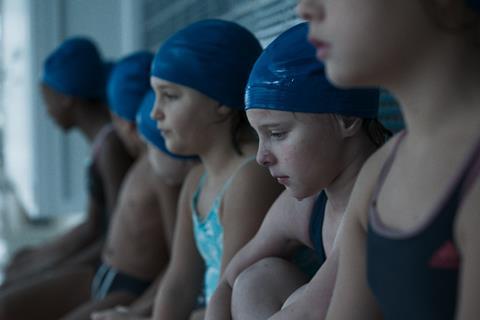 Thirteen debut features directed by women will be eligible for a new award at this month's Sarajevo Film Festival (August 13-20).
The festival is debuting the 'Special Award for Promoting Gender Equality', which is open to all directorial debuts directed by women playing at the festival, across all sections.
Titles in the running for the award from the Kinoscope strand include Laura Wandel's Playground, which debuted in Un Certain Regard at Cannes last month; and Prano Bailey-Bond's UK horror Censor.
Seven of the 13 titles are in the feature compeittion programme, including Juja Dobrachkous' Georgia-UK co-production Bebia, A Mon Seul Desir, which first played at the virtual International Film Festival Rotterdam in February.
The winning director will receive €7,500 (£6,354) prize and will be selected by a three-person jury consisting of festival programmer and curator Teresa Cavina, director Ognjen Glavonic, and producer and curator Lorna Tee.
Sarajevo Film Festival has been a signatory of the 5050x2020 gender parity pledge since 2018, advocating for equal opportunities for women in the film industry. Eight of the 10 films in the feature. competition are directed by women, while six of the 16 films in the documentary competition are directed by women.
The festival will also hold a panel called 'What Women Want: Quotas and Reality' on August 16 at 2pm BST (3pm CET), as one of the online CineLink Talks hosted by Screen.