Golden Bear winner Semih Kaplanoğlu to present new feature.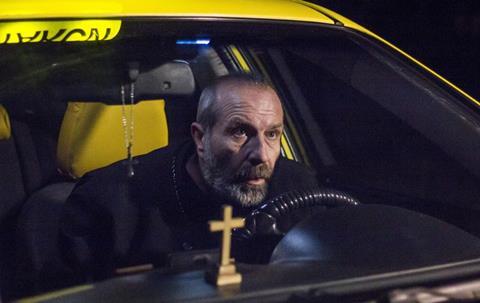 The 23rd Sarajevo Film Festival (Aug 11-18) has unveiled its competition line-up.
Three world premieres and four regional premieres will compete for the festival's top prize, the Heart of Sarajevo.
Golden Bear-winning director Semih Kaplanoğlu will compete with his latest feature Grain, which has its world premiere in Sarajevo. The film is his first feature since 2010 drama Honey, which won Berlin Film Festival's top prize and was nominated for three prizes at the European Film Awards.
His new film is a dystopian story set in a world where a genetic crisis leads to massive crop failure. The Match Factory is handling sales.
Also having world premieres in Sarajevo are two debut features: Emanuel Pârvu's Romanian feature Meda Or The Not So Bright Side Of Things and Gentian Koçi's Albanian-Greek feature Daybreak.
Among the regional premieres are Rezo Gigineishvili's Hostages, which premiered at this year's Berlinale in the Panorama Special strand, and Stephan Komandarev's Directions, which premiered at Cannes this year in Un Certain Regard.
Also having regional premieres are Elina Psykou's Son Of Sofia, which premiered at Tribeca, Ana Urushadze's feature debut Scary Mother, which is premiering at Locarno Film Festival in early August.
The festival will also host two out of competition gala screenings - Faruk Šabanović and Amela Ćuhara's Birds Like Us and Alen Drljević's Men Don't Cry, both debut features.
In Focus
The festival has also announced the titles to play in the 2017 edition of its In Focus strand, which programmes films that have had success on the festival circuit in the past 12 months.
This year's line-up of six titles is: Kornél Mundruczó's Jupiter's Moon; Nana Ekvtimishvili and Simon Groß's My Happy Family; Ildikó Enyedi's On Body And Soul; Hana Jušić's Quit Staring At My Plate; Bojan Vuletić's Requiem for Mrs. J; and Teona Strugar Mitevska's When The Day Had No Name.