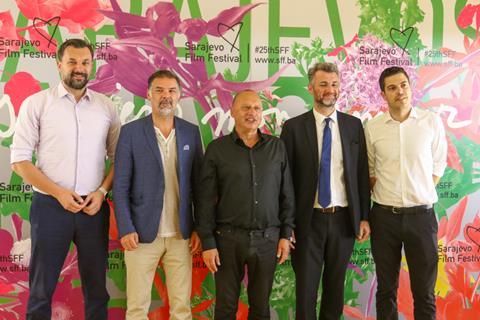 The government of Bosnia and Herzegovina's Sarajevo region has created a new €1 million subsidy to boost local film and television production to launch in 2020.
The Sarajevo Canton – the name for the regional government – will offer €1m per year in production grants in order 'to increase the output of high-quality film and television content' in the area.
International productions can receive the subsidy in return for using a local producer, co-producer or executive producer.
Rebate amounts will be transferred after a financial review following the completion of production.
The initiative was announced at the Sarajevo Film Festival this week at an event hosted by the prime minister of the Sarajevo Canton, Edin Forto; the minister of culture and sports of the Sarajevo Canton, Mirvad Kurić; the chairman of the Sarajevo Canton Assembly, Elmedin Konaković; and Sarajevo Film Festival director, Mirsad Purivatra.
The creative industries in the region, of which film and television are the major part, employ five percent of the total Sarajevo Canton workforce, with the sector growing faster than any other sector of the economy.
Cineplexx incoming
The festival also celebrated the incoming arrival of Austrian multiplex chain Cineplexx, which will launch an eight-screen, 1,400 seat cinema at the site of the city's famous Holiday Hotel ahead of next year's festival.
Guests at the celebration were able to see the ongoing construction at the site, with attendees including Forto, Purivatra and Rasim Bajrovic, head of the Hotel Europe group which owns the buildings.