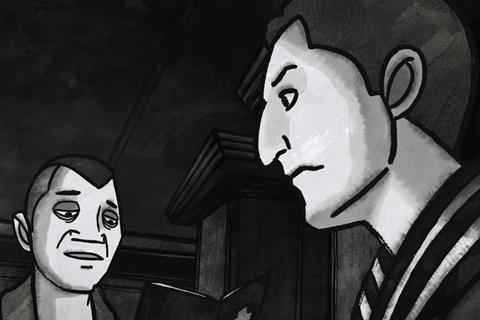 Sarajevo Film Festival (Aug 10-17) has announced the programme for its Dealing With The Past selection, with titles including Romania's 2018 foreign language Oscar entry I Do Not Care If We Go Down In History As Barbarians.
Dealing With The Past showcases films that tackle difficult events from recent history in the former Yugoslavia. Subjects include unsolved war crimes, ethnic hatred and resurgent nationalism.
This year's programme has expanded to include experiences from Romania and Slovakia, with a timespan from the Second World War to the 1968 occupation of Czechoslovakia.
Sarajevo has also organised the third edition of its True Stories Market, an event to connect filmmakers with organisations that document and research the Yugoslav Wars.
Five stories from that period will be presented during the festival's CineLink Industry days, and Sarajevo will invite filmmakers to apply to produce a project inspired by one of those stories.
The festival has also teamed with Rotterdam International Film Festival and its IFFR Live initiative to simultaneously show the opening Dealing With The Past screening, Chris The Swiss, in 15 cities across Europe.
This year's festival runs from August 10-17, and will open with Pawel Pawlikowski's Cold War.
Dealing With The Past programme
Chris The Swiss – dir. Anja Kofmel (Cro, Ger, Fin)
I Do Not Care If We Go Down In History As Barbarians – Radu Jude (Rom, Czech, Fr, Bul, Ger)
Occupation 1968 - Evdokia Moskovina, Linda Dombrovszky, Magdalena Szymkow, Marie Elisa Scheidt, Stephan Komandarev (Slovakia, Czech, Pol, Bul, Hungary)
Srbenka – Nebojša Slijepčević (Cro)
The Other Side Of Everything - Mila Turajlić (Ser, Fr, Qat)