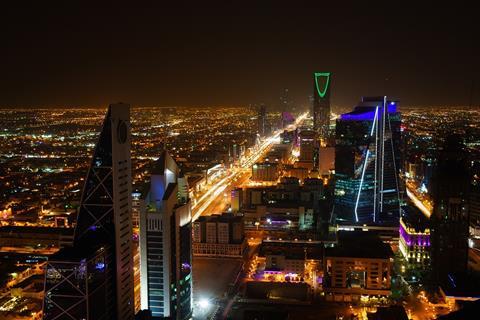 Saudi Arabia is launching a 35% cash rebate for international productions shooting in the territory to kickstart its drive to build a cinema and TV industry from scratch after a 30-year hiatus.
Under the new incentive scheme, Saudi Arabia will offer a 35% cash rebate on all spending in the country, which could be even more generous if productions meet additional criteria.
In addition to this baseline 35% cash rebate, the territory also announced a 50% rebate on spending on Saudi labour employed on a shoot.
The country's recently created Saudi Film Council and its parent body General Culture Authority announced the new incentives at a press breakfast on the fringes of the Cannes Film Festival on Friday.
"We're developing guidelines on how to get higher than 35% but that's not the only commitment we have. We're also happy to announce that we will fund 50% of all money spent on Saudi talent so if you are spending an extra amount of money on Saudi talent while shooting in Saudi, 50% of the spend will be paid back," said Ahmad Al-Mazaid, CEO of the General Cultural Authority said.
"We believe that the combination of the two makes probably the most attractive incentive programme in the world," he continued. "It's not only confined to film, it also extends to animation, to documentary, to scripted series. We're open to multiple formats."
Al-Mazaid said the main objective of putting-up "the handsome rebate" on the use of locals crew was to develop the local talent.
"We believe that the more local talent is used on international projects the faster we'll develop the local industry," he said.
Saudi Arabia is out in force at Cannes this year following the lifting of its 30-year-ban on cinema last December and its drive to build 300 cinemas with 2,00 screens by 2030.