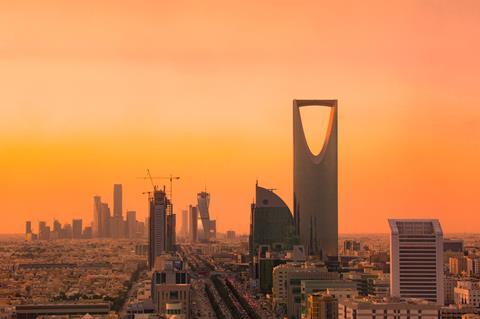 Saudi Arabia could see the return of commercial cinemas as early as April according to several sources at Dubai International Film Festival (DIFF), where some companies are already pitching themselves as potential film distributors for the Kingdom.
Riyadh and Jeddah, the country's two largest cities, are both expecting to see the opening of state-of-the-art multiplexes in what is the largest economy in the Arab world, with a nominal GDP of slightly more than a trillion dollars.
UK-based Vue Entertainment is seen as the likeliest operator of the first cinemas after its CEO Tim Richards was invited to an investment conference in the capital city of Riyadh in October. He talked about reclining seats and laser projection aimed at a market where two thirds of the population are under the age of 30 and avid consumers of YouTube.
But also waiting in the wings are other chains such as Wanda Group's AMC Theaters, which have been closely monitoring developments.
The theatre openings would occur almost exactly a year since Ahmed al-Khatib, who spearheads Saudi Arabia's General Entertainment Authority, revealed to Reuters that the intention was to bring cinemas back to the country for the first time since the 1970s when clerics forced their closure. There is still religious opposition to concerts and cinemas, but al-Khatib believes that conservatives are gradually learning that most Saudis want to see reforms.
Deprived of entertainment back home, middle-class Saudis already flock to cinemas in neighboring UAE and Bahrain, which currently boast some of the highest-grossing theatres in the world.
Saudis spend an estimated $20bn a year overseas on shopping and entertainment trips. The country now wants to grab back a quarter of that business. Under its ambitious Vision 2030 plan, the Saudi Public Investment Fund is spending $2.67bn to keep Saudi's entertained at home while also attracting tourist dollars.
In recent months, the country has already staged mixed gender events, including a Saudi Comic Con and a YouTube Fanfest. However, several leading Saudi media players, including the heads of Rotana, MBC and ART, are currently under house arrest in the country following an anti-corruption crackdown by Crown Prince Mohammed bin Salman.