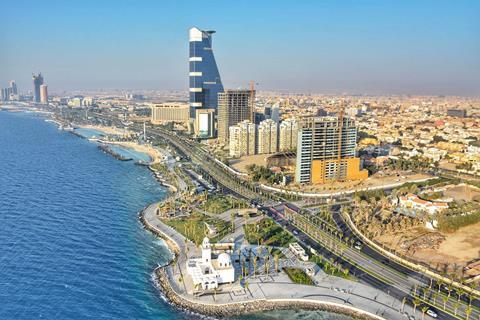 Saudi Arabia's Red Sea International Film Festival is moving the dates for its inaugural edition to December 6-15, to take place three weeks later than the previously announced November 11-20 slot.
The event, which is Saudi Arabia's first international film festival, was first mooted in March 2019 following the lifting of the country's 30-year cinema ban at the end of 2017. It is due to unfold in the historic city centre of the Red Sea port town of Jeddah.
The inaugural edition was due to take place in March 2020 but was cancelled due to the Covid-19 pandemic.
The new dates mean Red Sea will now overlap with the Cairo International Film Festival's (CIFF) 43rd edition, which is running December 1-10, 2021.
However, it means there will be a wider gap between the El Gouna Film Festival on the Egyptian Red Sea, which is set to run October 14-22. The new dates are also good news for the Doha Film Institute's Ajyal Film Festival which is scheduled for November 7-19.
The Marrakech International Film Festival, which usually unfolds in early December, has yet to announce dates.
In other news related to the Middle East film festival circuit, Tunisia's fledgling Manarat Festival of Mediterranean Film has been postponed for a second time until 2022 due to concerns over rising cases of Covid-19 in the country.
It was to have taken place in its beach resort home of Manarat July 24-30. The festival – spearheaded by Tunisian producer Dora Bouchoucha in 2018 – was also cancelled in 2020.