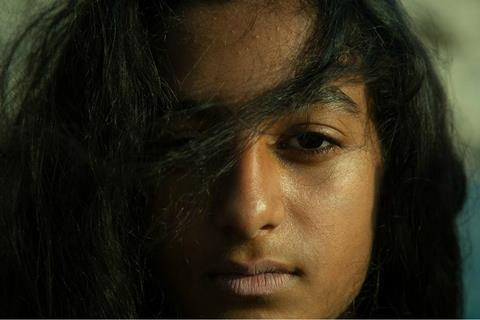 Saudi Arabian filmmaker Shahad Ameen's Scales, about a young girl who defies chauvinistic traditions to prove her worth, took the best film prize at the Silver Screen Awards of the 30th Singapore International Film Festival (SGIFF, Nov 21-Dec 1).
It was a unanimous decision by the jury who found it "a very original and strong film from a first-time filmmaker who speaks about patriarchy with the simplicity of a fable".
Indian filmmaker Anurag Kashyap served as jury head, with Malaysia's Amir Muhammad, Hong Kong's Pang Ho Cheung and Indonesia's Nia Dinata joining him on the panel.
Israel-born Oren Gerner who cast his real family in Africa, a docu-fiction study of wounded masculinity, was named best director.
The best performance award went to the late Filipino actor Kristoffer King for his role as a small-time petty crook in Raymund Ribay Gutierrez's Verdict, while Turkish director Serhat Karaasian's Passed By Censor received a special mention.
SGIFF presented Japanese filmmaker Takeshi Miike with an honorary award and Chinese star Yao Chen with a cinema icon award. Most of the winners were on hand at the blue carpet event which took place at the National Museum, the oldest museum in Singapore, on Saturday night (Nov 30).
An additional audience choice award was announced on Sunday morning, which went to Yong Shu Ling's documentary Unteachable, which is produced by Tan Pin Pin about Singapore's education system. The film as the audience choice award-winner received a re-screening on Sunday afternoon along with best feature film winner Scales, while a 30thanniversary special screening of Hirokazu Kore-eda's The Truth closed the festival on Sunday evening.
New team members joined the festival team this year, including programming director Kuo Ming-jung formerly from Taipei Film Festival, general manager Sharon Tan who is the founder of independent cinema The Projector, and vice-chairman Boo Junfeng whose directorial credits include Sandcastle and Apprentice. Sebastian Tan and Yuni Hadi remain as chairman and executive director respectively.
Unlike previous years, this year's SGIFF did not overlap with the Asia TV Forum & Market (ATF), which will run from December 3-6 at the Marina Bay Sands. Both events are hosted by the Info-communications Media Development Authority of Singapore (IMDA) as part of the Singapore Media Festival.
30thSGIFF FULL WINNERS LIST
Asian feature film category
Best film: Scales
Best director: Oren Gerner, Africa
Best performance: Kristoffer King, Verdict
Special mention: Passed By Censor, dir: Serhat Karaaslan
Southeast Asian short film category
Best Southeast Asian short film: I'm Not Your F***ing Stereotype, dir: Hesome Chemamah
Best Singaporean Short Film: Adam, dir: Shoki Lin
Special Mention: California Dreaming, dir: Sreylin Meas
Best Director: Sick, dir: Zaw Bo Bo Hein
Other awards
Youth Jury Prize (short film): Sweet, Salty, dir: Duong Dieu Linh
Honorary Award: Takashi Miike
Cinema Icon Award: Yao Chen
Most promising project of Southeast Asian Film Lab: Amoeba, dir: Tan Siyou
Residency prize of Southeast Asian Film Lab: Bing.Bong.Bang, dir: Kristin Parreno Barrameda
Young Critic Award of Youth Jury and Critics' Program: Lee Sze Wei
Audience Award: Unteachable, dir: Yong Shu Ling