Saw 3D, the seventh and final instalment in Lionsgate's popular horror franchise, put the frighteners on the UK box office over the Halloween weekend for the sixth consecutive year.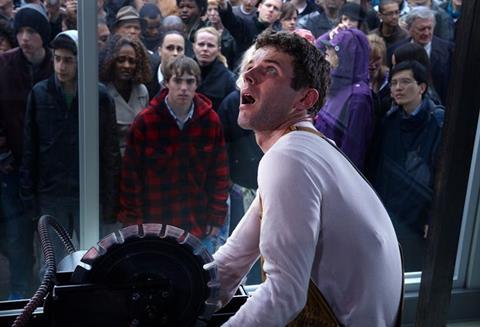 Kevin Greutert's horror grossed $5.8m (£3.6m) from 382 screens, for an excellent screen average of $15,104 (£9,424)
In the latest Saw episode a group of 'Jigsaw' survivors turn to a self help guru and fellow survivor only to reveal his dark and dangerous secrets.
Despite playing on the lowest number of screens of any top eight film, and 150 fewer than second placed Despicable Me, Saw 3D still managed to out-gross its closest rival by over $1.6m (£1m).
While the extra revenue generated by the 3D format no doubt contributed to the franchise-best opening, the impressive numbers can't solely be attributed to the 3D effect - Saw VI had already displayed a box office bounce back after Saw V's franchise-poorest performance.
The impressive weekend total suggests that there will be plenty of cinema-goers disappointed that the series won't be challenging franchise Odysseys a Nightmare On Elm Street (nine films) and the most prolific ever horror franchise Friday The 13th (12 films) in the longevity stakes.
Universal's animated comedy Despicable Me remained in second place and posted the week's best top-15 holdover performance - a 0% week-on-week change. After this week's $4.2m (£2.6m) take from 532 screens the global blockbuster has now made $24.2m (£15.1m) in the UK, already the fourth biggest box-office for an animation this year.
Burke & Hare, John Landis's comic take on the true story of two notorious grave robbers, debuted in sixth. Entertainment's release of the Ealing production made $1.5m (£942,894) from 390 screens.
Universal's comedy The Kids Are All Right entered the chart in ninth position, taking $660,287 (£411,960) from 203 screens at an average of $3.252 (£2,029).
This weekend sees saturation releases for Paramount's slapstick comedy Jackass 3, fantasy-horror Let Me In, Matt Reeves' remake of Swedish hit Let The Right One In, and Warner's comedy Due Date. There is a wide release for Momentum's Mike Leigh-directed drama Another Year.