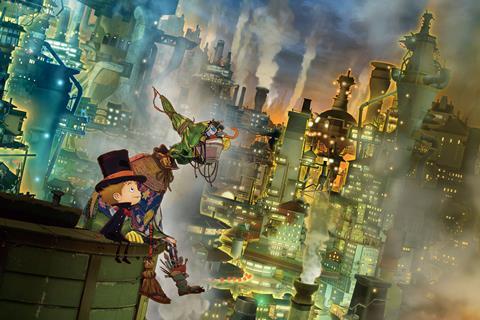 UK-based SC Films International has acquired international sales rights to Japanese animation Poupelle Of Chimney Town, based on Akihiro Nishino's picture book.
The film grossed over $21m on release in Japan last year; SC Films will launch sales at Cannes, on both the Japanese and English audio versions.
Poupelle is the story of a chimney sweep who befriends a man made of garbage; the young chimney sweep yearns to know the truths his father always told him about.
It is directed by Yusuke Hirota, and produced by Yusuke Kitahashi for Yoshimoto Kogyo Co., Ryoichi Fukuyama for Dentsu, and Eiko Tanaka for acclaimed Tokyo studio Studio4ºC, which has credits including The Tale of The Princess Kaguya. Geoffrey Wexler produced the English audio version.
Poupelle's 2021 festival run included Rotterdam, Shanghai, Annecy Animation Festival and Sitges Fantastic Film Festival.