EXCLUSIVE: Genre specialist sales company Jinga scores deals on Serbian title ahead of Filmart screening.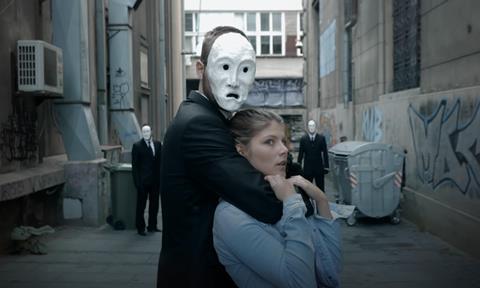 UK sales outfit Jinga Films has closed distribution deals in six territories for sci-fi thriller Incarnation ahead of the film's market screening at next week's Filmart in Hong Kong (March 13-16).
New Select has acquired the title for Japan, Spark Future for China, MovieCloud for Taiwan, Njuta for Scandinavia, Cinema Novo for Portugal and Renaissance for Mexico.
Incarnation, written, directed and produced by newcomer Filip Kovacevic, debuted last June at Cinema City Film Festival in Serbia. Alongside South Korea-Serbia-Slovenia co-production The Rift, it was one of two sci-fi thrillers picked up by Jinga last autumn.
The film stars Stojan Djordjevic (Ravna Gora) as an amnesiac who is pursued by assassins and gets stuck in a loop of life and death.
Genre-specialist Jinga holds remake rights for Incarnation, and is looking to emulate the success of its Venezuelan horror The House At The End of Time, which was acquired for remake by US outfit New Line Cinema last year.
Earlier this year, Jinga inked a distribution deal in the US for Ate De Jong's Love is Thicker Than Water and boarded sci-fi horror film Replace and psychological thriller Freddy Eddy.