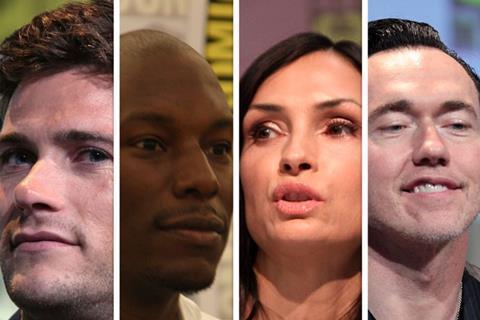 International Film Trust (IFT) has closed key territory sales on upcoming Canadian action thriller Dangerous starring Scott Eastwood, currently riding high on a strong critical response to awards contender The Outpost.
Rights have gone to Koch for Germany, You Planet for Spain, Eagle for the Middle East, Top Film for the CIS, Programme 4 Media for Eastern Europe, and Pris for Portugal.
Production is underway on the project, which has the participation of the Province of British Columbia Film Incentive BC, and was made possible through the Creative Saskatchewan Feature Film Production Grant Program, as well as the Canadian Film or Video Production Tax Credit.
Filming has commenced in Kelowna, Quilchena, Kamloops and Lavington, all in interior British Columbia.
Tyrese Gibson, Famke Janssen, Kevin Durand and Mel Gibson also star in Dangerous. Rounding out the cast are Canadian actors Brendan Fletcher, Ryan Robbins, Brenda Bazinet, Leanne Lapp, Chad Rook, Brock Morgan, Destiny Millns, and 10-year-old Atlee Smallman.
David Hackl is directing the story about a reformed sociopath (Eastwood) who heads to a remote island after his brother dies.
When the location is besieged by mercenaries, the man discovers their role in his brother's death and plans his revenge.
Kevin DeWalt and Ben DeWalt are producing for Minds Eye Entertainment with Doug Falconer for Falconer Pictures. Michael Benaroya is executive producer for Benaroya Pictures.
IFT, Invico Capital and 3 Point Capital are financing Dangerous, with IFT handling worldwide sales excluding Canada, which Minds Eye International represents. IFT and Minds Eye jointly represent US rights.