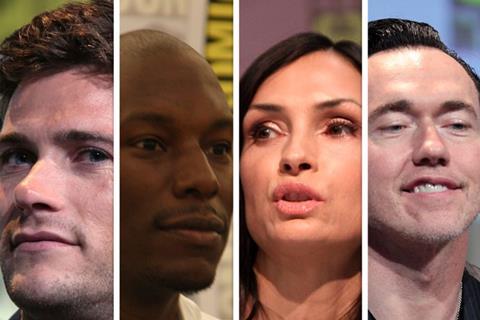 Scott Eastwood has signed on to star alongside Tyrese Gibson, Famke Janssen and Kevin Durand in the action thriller Dangerous, which International Film Trust (IFT) has introduced to AFM buyers.
Mel Gibson has joined the cast in a key supporting role.
Production is scheduled to start later this month in Canada, with David Hackl (Saw V) directing the story about a reformed sociopath (Eastwood) who heads to a remote island that soon comes under siege from a gang of mercenaries.
Forced to fend for himself, he discovers the gang's role in his brother's demise and sets off on a quest for vengeance.
Kevin DeWalt and Ben DeWalt serve as producers for Minds Eye Entertainment with Doug Falconer for Falconer Pictures. Michael Benaroya is executive producer for his Benaroya Pictures alongside Todd Shepherd for Miscellaneous Entertainment.
IFT, Invico Capital and 3 Point Capital are financing, and IFT handles worldwide rights excluding Canada. Minds Eye International represents Canada and jointly represents US rights with IFT.
"IFT is pleased to present Dangerous to buyers at AFM," said Benaroya. "As an action film with a superb cast and strong producers, this is the type of package that distributors are seeking."
Durand is represented by ICM Partners, Alchemy Entertainment, Characters Talent Agency and Brecheen Feldman Breimer.