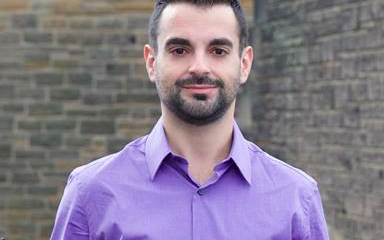 Scott Freije has been promoted to director of sales at XYZ Films in advance of next week's AFM in Santa Monica.
Freije joined the sales team in 2015 after working for three years at Artist View Entertainment in international sales and acquisitions.
He currently manages key buyer relationships in international territories such as China, Japan and South Korea and is expanding his purview to oversee sales strategy across Asia, Eastern Europe and Russia.
Freije is a frequent attendee at festivals and markets including Sundance, the EFM, Filmart, Cannes, Toronto, and the Shanghai and Macau film festivals.
He began as a coordinator at XYZ and was promoted to manager of sales at the end of 2016.
Freije will report to XYZ partner Nate Bolotin, who said, "Scott has emerged as a seasoned and intelligent executive who understands global distribution in 2017 and beyond.
"He's devoted to delivering quality content to distributors of all shapes and sizes and has an established acumen for deal making that has already yielded bona fide long-term relationships around the world. We're thrilled about his accomplishments thus far, and eager to see what he will do next as he continues to rise at XYZ."
XYZ's 2017 highlights to date include six selections in Toronto, among them Brawl In Cell Block 99 and I Kill Giants. I Don't Feel Home In This World Anymore won the Sundance grand jury prize at the start of the year.