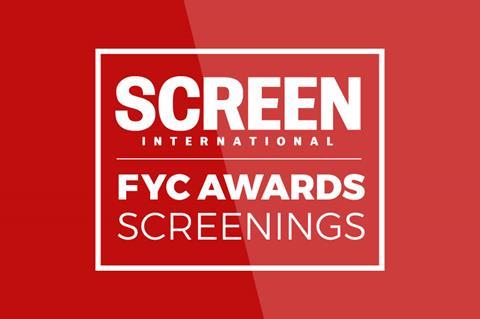 Screen International has partnered with film market platform Archipel Market on an exclusive series of screenings focused on the international feature awards race.
This initiative is designed to enable each country to organise an event around their submission.
The first screenings in the programme are the Oscar entries for India (Jallikattu); Latvia (Blizzard Of Souls); Nigeria (The Milkmaid); and South Africa (Toorbos). More titles will be added during this year's awards season.
The screenings are open to awards voters and industry professionals and will be available for 24 hours after the start time.
For more information on Screen's FYC programme, please contact Pierre-Louis.Manes@screendaily.com.
Screenings line-up
Blizzard Of Souls (Latvia) - Jan 19, 3pm UK time
With a title of The Rifleman in several English-speaking territories including the UK, Ireland and Australia, the story centres Arturs, who finds some consolation in joining the army after losing his mother and his home. However, the First World War is nothing like he imagined. The film, directed by Dzintars Dreibergs, played theatrically in its home territory in 2019, becoming the highest-grossing film in Latvia for over 30 years, with predominantly online international debuts in 2020 due to the coronavirus pandemic. It is Latvia's 12th international feature entry, with no previous nominations. Dreibergs has previously directed sports documentaries including The Sixth Player and VEF 54th Season.
The Milkmaid (Nigeria) – Jan 22, 3pm UK time
Nigeria is having a second first go at entering the international feature category, after last year's submission Lionheart was disqualified by the Academy due to containing too much English language dialogue. That won't be a problem for Desmond Ovbiagele's title, which is fully in the Hausa language which is spoken by the largest native ethnic group in Africa, including peoples in northern Nigeria. Starring popular Nigerian actress Maryam Booth, the film is a thriller in which a Fulani milkmaid confronts religious extremists from Boko Haram in rural Sub-Saharan Africa in a quest to locate her missing sister; but efforts to recapture her disrupted past prove complicated. It is Ovbiagele's debut feature, and was chosen from a shortlist of six by the 12-person Nigerian Oscar Selection Committee.
Jallikattu (India) - Jan 27, 3pm UK time
A portrait of a remote village where a buffalo escapes and causes a frenzy of ecstatic violence. Lijo Jose Pellissery's seventh directorial feature debuted in Contemporary World Cinema at Toronto 2019, going on to play festivals including London, Busan and Stockholm. Dialogue is in the Malayalam language. It is the first time the director has represented his country on this stage. The world's second-most populous nation is still waiting for its first international feature win, with the best results being nominations for Mehboob Khan's Mother India in 1958, Mira Nair's Salaam Bombay! in 1989, and Ashutosh Gowariker's Lagaan in 2002 out of 52 entries.
Toorbos (South Africa) – Jan 29, 3pm UK time
Rene van Rooyen's Toorbos explores the uprooting of a young forest woman and her community during the time of the last forest inhabitants of South Africa's Knysna forest of the 1930s. It played at its native country's Silwerskem Fees in 2019, before a full theatrical launch in November 2020. Gavin Hood's Tsotsi went all the way to Oscar glory in 2006 for South Africa; aside from that, the country has received one nomination (for Darrell Roodt's Yesterday in 2005) and two shortlistings - for Oliver Schmitz' Life, Above All in 2011 and John Trengrove's The Wound in 2008.
Register