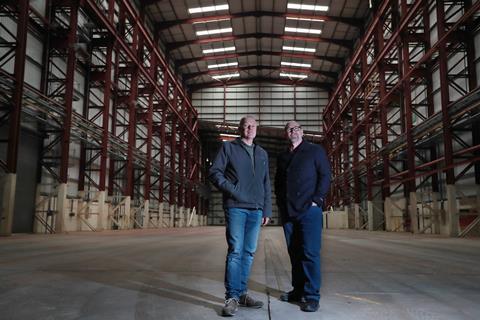 In what Screen Scotland's executive director Isabel Davis is calling a "hugely significant" move for the Scottish and UK film industry, First Stage Studios Ltd, run by BAFTA-winning producer Bob Last and actor/director Jason Connery, has been appointed to run the new Scottish film and TV studio space in Bath Road, Leith, in Edinburgh.
This is the former Pelamis building, the industrial site where Marvel's Avengers: Infinity War was partly shot.
Screen Scotland is pumping £1m into "the initial set-up, refurbishment and running costs". First Stage Studios is expected to raise further private funding as and when it is needed. The existing 8.6-acre site, which is being leased for up to 25 years from Forth Ports, has the potential for five soundstages of up to 100-ft in height as well as ample backlot provision.
Last and Connery formed First Stage Studios after Screen Scotland launched an open tender process inviting proposals from private developers to run the studio site in late 2018.
Both Last and Connery have other interests, Last as a producer (his credits include Sylvain Chomet's The Illusionist) and Connery as a director of films including Tommy's Honour, which opened the 2016 Edinburgh International Film Festival. But these will be kept separate from the First Stage Studios business.
"We at First Stage Studios are absolutely committed to this as a studio business," Last told Screen. "We are absolutely committed to running this as a professional facility for all comers. Our priority is to provide a great facility for them. There is no cross-collaterisation between any of our other activities."
Whatever refurbishment may be needed, Last said that the studio can be used immediately.
"The facility is certainly open for business in a status of, as it were, 'pop up max'. We are indeed sourcing a number of possible uses at this time," Last commented. "I can tell you we are not concerned that the necessary resources will hold us back."
Last wouldn't give details of current requests to use the site for confidentiality reasons but said there were "two or three very active, substantial inquiries".
Davis confirmed that she had been discussing the possible use of the studio with major US companies during her trip to Los Angeles in early February.
"It is a phenomenal building. Right now, it can already host clients. The refurbishment will take place in line with market interests but even as it stands, it is a fully functional facility," Davis said.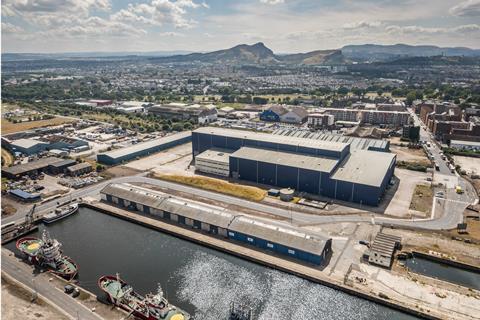 Given the arrival of new streamers, HBO Max, Peacock, Apple + and others, as well as the voracious appetite for studio space among existing film and TV companies, demand for the new facility is expected to be intense.
There has been a quest for many years to establish a fully fledged Scottish studio. Ward Park in Cumbernauld (where Outlander is shot) and other facilities have been successfully used but the Leith site is still expected to have a transformative effect on the industry.
"We very much hope that this will be that marker that gets Scotland involved in its fair share of this developing market," Last commented. "We hope this is a start of the journey and of an increased ambition as to what the sector in Scotland can do and what the international community believe they can do in Scotland."
"I am delighted by today's news of this appointment of a Scottish company to run this major studio facility in the heart of Edinburgh. It will bring massive benefits not only to the local screen sector, but also to the wider economy further bolstering the UK studio offer," commented Iain Smith, producer and chair of the British Film Commission.
"There is a huge opportunity. Scotland has been missing out and we are determined to play a role in delivering it through this facility," Last concluded.