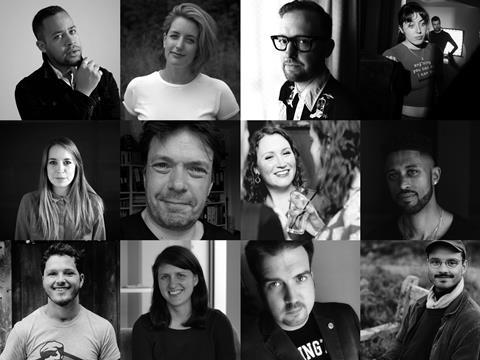 Screen UK & Ireland Star of Tomorrow Benjamin Bee is among the second round of the Film & TV Charity's John Brabourne recipients for 2019.
The talent development grant tis presented to a 12-strong cohort of UK writers, directors, and producers.
See below for the full list.
The £5,000 grant looks to provide "a safety net…giving talented individuals the resources they need to develop or complete projects and reach their full potential", according to the Film and TV Charity.
Newcastle-based writer-director Bee was named a Screen Star of Tomorrow in July this year. After directing Bafta-longlisted shorts Step Right Up and Mordechai, he is now working on features Marwell – a comedy sci-fi which was selected for Venice's Biennale College Cinema 2018-19 – and mental health drama Humans (Other Mammals) And Birds, developed with BFI Network.
His award will support the development of his two features.
Further recipients include Maria Caruana Galizia, producer at Newcastle-based Candle & Bell, whose projects include Bee's Marwell; Sophie Reynolds, a producer who established the UK Producers' Roundtable in 2017 and is working on features including F.R.O.G. and Spice Boys; and Isaac Tomiczek, a writer-director who has made music videos for Sony and Universal and is working on musical short Baptazia.
The awards are named after UK producer John Brabourne, whose credits included Murder On The Orient Express (1974) and A Passage To India (1984).
This round of winners were selected by a panel chaired by Cameron Saunders, executive vice president EMEA at Paramount Pictures and a trustee of the Film and TV Charity. Further panel members were Michael-John Knatchbull, Kelly Knatchbull, Film and TV Charity talent development manager Mark Clark, and Nigel Wolland., president of the British Cinema & Television Veterans Association
John Brabourne 2019 awardees – second round
Writer-directors
Benjamin Bee
Rory Bentley
Alex Browning
Luna Carmoon
Jesse Lawrence
Jacqueline Pepall
Isaac Tomiczek
Producers
Sophie Reynolds
Laura Jackson
Maria Caruana Galizia
Writer
Joshua Robertson
Filmmaker/journalist
Neville Pierce