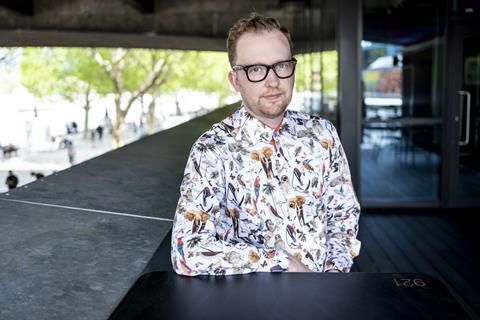 Newcastle-based filmmaker Benjamin Bee is working on two feature projects. Comedy sci-fi Marwell was one of 12 projects selected for Venice's Biennale College 2018-19, and has participated in Edinburgh International Film Festival's 2019 Talent Lab. It is being produced by Maria Caruana Galizia of Candle & Bell, a production company also based in Newcastle.
Bee is also working with Galizia on Humans (Other Mammals) And Birds, which is being developed with BFI Network. It is set in a world where mental health issues have physical manifestations and a man devastated by a break-up has to carry his heart around in a bag.
Bee is also co-writing a crime drama TV series with author Matt Wesolowski, and is being mentored by director Tom Harper through the BFI Network and Bafta Crew mentoring programme.
After being "kicked out" of school with no qualifications at 14, it was an old VHS video camera and a North Tyneside College access-to-education course that allowed Bee to make his first short, A Plastic Toy Dinosaur, in 2006. He went on to graduate from the filmmaking MA at London Film School in 2015, where he had made shorts including the Bafta-longlisted Step Right Up and Mordechai in 2012 and 2015 respectively, and Metroland, funded by the BFI and Creative England's iShorts initiative for new filmmaking talent based in the English regions, outside of London.
Bee's regional identity is crucial to his work. "I don't want to see the same boring stories. People have a different outlook in different places." Through his work he aims to "shine a light on and give hope to people who don't normally get to make films".
Contact: Benjamin Bee