Screen International has unveiled the five promising actors and directors that have been selected for the second edition of its talent-spotting initiative Arab Stars Of Tomorrow.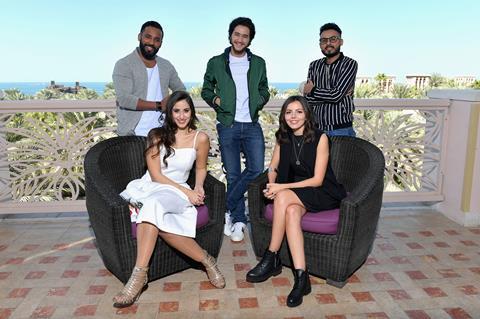 Launched in partnership with Dubai International Film Festival (DIFF), the showcase provides a global platform for the selected talents, who are handpicked following exhaustive research across the region.
This year's talents include Egyptian actor Ahmed Malek, known for TV dramas such as Story Of Hayah in his home country. More recently he has moved into film with roles in Mohammed Diab's Clash and Amr Salam's Sheikh Jackson.
Palestinian actress Maria Zreik got her first break in BBC series The Promise and has since starred in Villa Touma and Oscar-nominated short Ave Maria. She also appears in two films screening at this year's DIFF – Annemarie Jacir's Wajib and short film Detained.
Marwan Abdullah Saleh, a TV and social media star in the UAE, will soon make his feature debut in Mohammed Saeed Harib's Rashid & Rajab.
Iraqi producer-director Ayman Al-Shatri has been drawing attention for short films including Five O'Clock, which was recently feted at Malmo Arab Film Festival.
Completing the selection is Lebanese writer-director Manon Nammour, whose debut short On The Ropes screened at Locarno and DIFF. She is working on a new short Barakat and developing her debut feature.
"Selecting the Arab Stars of Tomorrow for a second year running has been a real joy. There is so much talent and potential in this year's selection," said Arab Stars curator and Screen's France & Middle East correspondent, Melanie Goodfellow.
Screen International editor, Matt Mueller, said: "As Arab cinema continues to grow its international footprint, Screen International is delighted to be showcasing these outstanding rising talents. The five actors and filmmakers selected this year are all exceptional and talented individuals and we look forward to supporting their progress as they gain exposure in the international industry and seeing them prosper."
DIFF managing director, Shivani Pandya, said: "Fostering and nurturing the growth of Arab talent has always been at the heart of DIFF, and we pride ourselves on granting global exposure to the exceptional talent that is emerging in Arab Cinema."