Christian Jeune, Nansun Shi to judge winner of Purin Award at Southeast Asian script lab.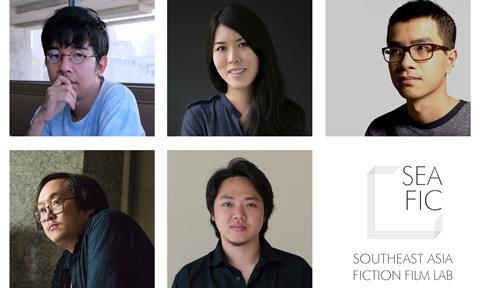 Cannes' director of film department Christian Jeune, Hong Kong producer Nansun Shi and Kini Kim, former CJ Entertainment head of international, have been appointed jury members for the Southeast Asia Fiction Film Lab (SEAFIC).
The three industry figures will decide the winner of SEAFIC's Purin Award, which comes with a cash prize of $15,000, after reading the five selected filmmakers' latest scripts and hearing their final pitches in person.
In addition to the Purin Award, sponsored by the Purin Foundation, SEAFIC has also partnered with two other organisations to hand out the SEAFIC-TFL Award and the Open SEA Fund Award.
The winner of the SEAFIC-TFL Award, selected by TorinoFilmLab artistic director Matthieu Darras, will attend this year's edition of TorinoFilmLab Meeting Event (November 24-26).
The Open SEA Fund Award, jointly sponsored by VS Service and White Light Post, comes with in-kind rental services worth $10,000 and post-production services worth $15,000.
SEAFIC is also introducing an Open House event in Bangkok (July 1-3), which runs parallel to the third and final session of SEAFIC's eight-month programme. Open to local and international industry guests, the three-day event includes panels, live pitches by the five selected SEAFIC filmmakers and the awards ceremony.
The Open House event will also screen Malaysian filmmaker Liew Seng Tat's Men Who Save The World (2014), which is an example of a Southeast Asian film set up as a co-production and developed in script labs. Alliance Francaise Bangkok and the Goethe-Institut Thailand are supporting Open House.