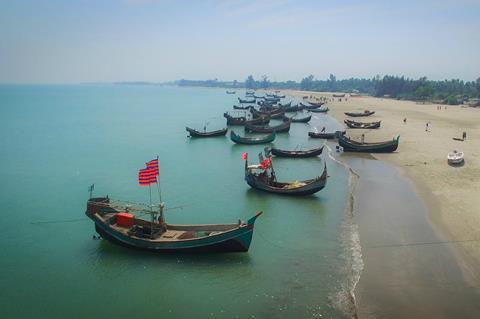 The Seattle International Film Festival (SIFF) has announced the filmmakers for the 2018 New Works-in-Progress Forum supporting emerging talent, including four feature projects, two documentaries and two narratives from three countries.
The projects in the Forum, now in its second year, are: Bijon Imtiaz's Paradise (pictured), a documentary from Bangladesh; Sarah Brennen Kolb's Good Ol Girl, a documentary from the US; and from Israel, Yona Rozenkier's The Dive, and Limor Shmila's Hanging.
This year's documentary industry mentors include publicity veteran David Magdael, film journalist Amy Nicholson, and Hot Docs Canadian International Film Festival senior international programmer Myrocia Watamaniuk.
Narrative industry mentors for the Forum include IFC executive vice-president of acquisitions and productions Arianna Bocco, Anonymous Content manager Luke Rivett, and filmmaker Carlos Marques Marcet.
"SIFF 2018 is focused on meeting filmmakers and audiences where they are, and the New Works-in-Progress Forum does exactly that – curating audiences to meet filmmakers, and having that relationship help to create the art," SIFF artistic director Beth Barrett said.
"The 2018 edition of the New Works-in-Progress Forum at SIFF shines the spotlight on four unique visual storytellers whose projects both reflect today's global zeitgeist from four extremely different perspectives, and the Forum's directive to bring audience and filmmaker together at critical moments in the creative journey," Forum curator Kathleen McInnis said.
Projects from the inaugural SIFF New Works-in-Progress Forum have gone to screen at major festivals around the world. Both Alvaro Delgado-Aparicio's Retablo and Jordan Schiele's The Silk And The Flame played at the Berlinale this year, while Celcilia Bjork's A Good Week For Democracy will premiere at SIFF.
SIFF has also announced the grand prize winner of the third annual SIFF Screenplay Competition, Brandon Hall's Youth Decay. The script will receive a live reading on June 7 during the New Works-in-Progress Forum programming.