Project is mapping the world's abandoned spaces.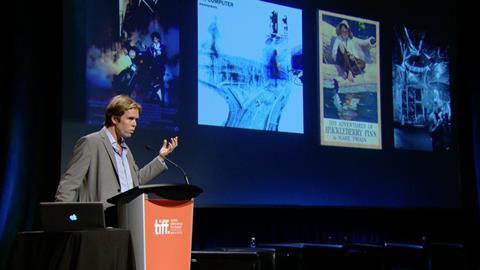 Event cinema specialist Secret Cinema is mapping the world's abandoned spaces to identify potential locations for film screenings.
Speaking in Toronto, Secret Cinema founder Fabien Riggall said: "We currently have a project called Secret Space, essentially where we are mapping the world's abandoned spaces. We are passionate about the idea that space belongs to the people. In London there are just so many abandoned spaces.
"We should go back to that time where people watch cinema in all different spaces, going back to cinema as a spectacle.
"Every single venue should be multi-purpose. It should become a gallery, a nightclub, it should become a place where those young people who go to the cinema would want to go to."
The UK-based event cinema organiser has staged screenings around The Shawshank Redemption at an abandoned prison and transformed the former home of a lead and glass merchants into The Grand Budapest Hotel.
Secret Cinema most recently rebuilt the fictional town of Hill Valley for a record-breaking run of Back To The Future at London's Olympic Park, generating a final box office gross of £3.37m ($5.55m).
Future of cinema
Rigall also used his speech, which has been released today following its original delivery on Sept 11, to discuss the future of cinema.
"In the future, the way audiences want to see film, they want to see experiences," he predicted.
"The way we want to curate in the future is to mix cult classic, great classic films and new films… The idea in the future is that, a month before the general release, you release the show, the experience, so that for a month, everyone is talking about the film."
Shift ad spend to 'experiences'
Riggall also urged studios to shift its marketing spend from ads to experiences.
"We did this with The Grand Budapest Hotel … [where] the audience became guests and the building itself was a sort of living and breathing billboard, which is what I am trying to persuade the studios, to spend less on advertising and more on experiences," he said.
"Having come back from LA, I met a lot of the marketers, who spend a lot of money on marketing films, when no one is actually looking at the billboards anymore."