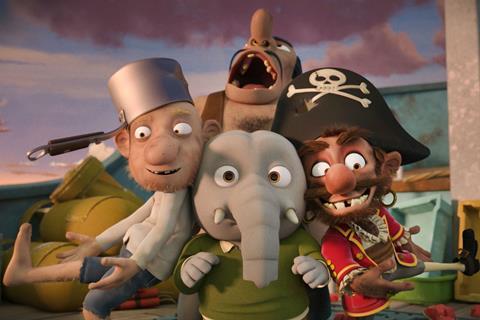 Pim Hermeling's September Films, one of Benelux's leading art house distributors, is to diversify into international co-production and sales.
The company is setting up its own international sales agent, Nine Film, of which Nelleke Driessen, former MD at Fortissimo, is now managing director. September has also bought a 50% stake in production outfit KeyFilm, run by Hanneke Niens and Hans De Wolf, through which Hermeling would like to co-produce international features.
It has also launched its own VOD platform for arthouse films.
"The old-fashioned way of distribution is not making sense any more," said Hermeling. "It is MG-based which is very high risk for distributors. What I would like to do is combine everything within one company - to be attached to a project as early as possible in order to minimise the risk."
He now hopes to be able to coproduce internationally through KeyFilm. "If I hear of a project, I can bring it into KeyFilm and then we can develop it and produce it." The September boss also aims eventually to move into exhibition as well.
The new Benelux-wide SVOD platform, launched last month with over 500 titles, is called Cinemember. It charges €9.99 a month and shows the best in art house titles. The new venture's managing-director is home entertainment specialist, Rick Hartman, who co-owns the platform with Hermeling.
Other Benelux distributors including Cineart are also involved in the venture on a revenue sharing basis. The platform expects shortly to have at least 1000 titles available and is gunning for 50,000 subscriptions.
"The strength of the whole platform is that we own the rights to the films. If another platform comes to us, they have to pay us a fee to get the film." Hermeling said, who confirmed the SVOD platform will respect theatrical windows.
"I still think theatrical releases will never disappear," he said. " There is always an audience watching director-driven, story-driven films."
With his acquisition hat on, Hermeling has confirmed further theatrical pick-ups from the market. Targeting the younger audience, September will release animated title The Incredible Story Of The Giant Pear, which is sold by Level K.
It has also boarded the thriller, Locus Of Control, which is set to star Carice Van Houten and produced by Topkapi. September has also picked up Horseboy and Britt-Marie Was Here.