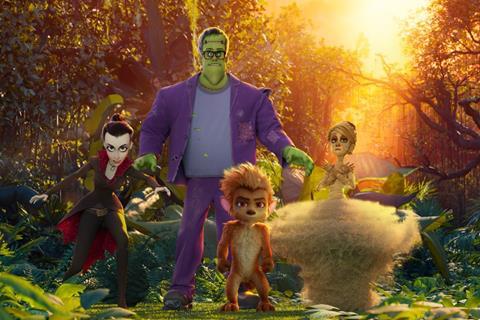 Viva Kids has acquired US rights to UK-German animation Monster Family 2, the follow-up to the international hit that features a returning voice cast led by Jason Isaacs, Emily Watson and Nick Frost.
The distributor plans a theatrical release in January 2022 on the film about the ongoing antics of the Wishbone family as they transform into vampire, Frankenstein, a werewolf and the Mummy and set out to free Baba Yaga from monster hunter Mila Starr.
Jessica Brown Findlay and Catherine Tate reprise their roles in the key cast. Among new characters are King Conga and The Loch Ness Monster.
Director and producer Holger Tappe of German-based production studio Ambient Entertainment returns as do executive producer Ralph Kamp of Timeless Films and writer David Safier. Timeless Films handles international sales.
President Victor Elizalde negotiated the deal with Kamp and said, "Monster Family was a huge success and we are excited to release the sequel to US audiences with Sky releasing in the UK and Warner Bros in Germany."
Viva Kids holds US rights to 2018 release Monster Family, which marked Sky's first day-and-date 'Original Films' release in the UK in February of that year. According to Box Office Mojo the film grossed more than $28m internationally.