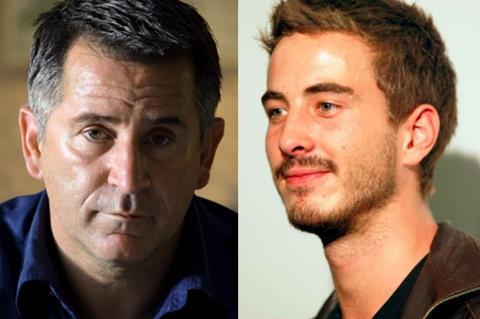 Seville International has come on board to launch international sales at AFM next week on the Australian detention centre drama Below starring Ryan Corr and Anthony LaPaglia.
Principal photography is scheduled to begin in January 2019 on Ian Wilding's adaptation of his award-winning play of the same name.
Maziar Lahooti makes his feature directorial debut on Below, which infuses the story with satirical observation and relocates the drama from its original coal mines setting to a detention centre set in an alternate reality.
When directionless dreamer Dougie is recruited to work in a detention centre for asylum seekers situated in a legal no man's land, he discovers a 'Fight Club'-style underground scene where detainees are blackmailed into fighting. As Dougie witnesses the fights, his desperation and wisecracks battle his dormant conscience.
Nick Batzias of Good Thing Productions is producing with Veronica Gleeson, and Madman Entertainment will distribute in Australia.
Corr (Ladies In Black, Hacksaw Ridge) and LaPaglia (Lantana, Without A Trace) star alongside Phoenix Raei (The Heights), Alison Whyte (The Kettering Incident), Morgana O'Reilly (Offspring), and Zenia Starr (Hotel Mumbai).
"We are delighted to realise this film to the screen," said the producers. "This is a project that unites diverse talent with some real storytelling provocations."
"Below uses an original and offbeat approach to explore a hidden side of Australia's approach to immigration – an issue that is unfortunately relevant in many parts of the world today," said Seville International senior vice-president of sales Anick Poirier. "It is a timely story that many insist needs to be told."