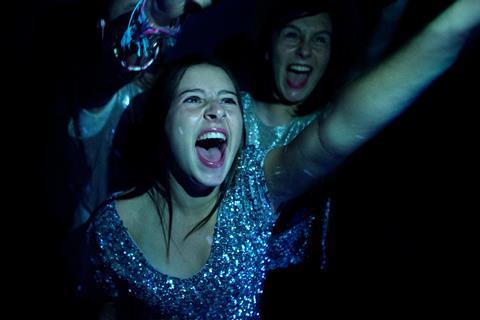 Seville International will represent international rights to I Used To Be Normal: A Boyband Fangirl Story and will commence sales on the documentary coinciding with its premiere at Hot Docs.
After the Toronto festival, which runs from April 26-May 6, Anick Poirier and her team will continue sales at the Cannes market next month.
Jessica Leski directed and Producer Rita Walsh produced the film – five years in the making – with the help of boyband devotees around the world.
Fangirl communities contributed stories, imagery and artwork to the feature, which spans three generations of acolytes of bands from the likes of The Beatles, to Take That, the Backstreet Boys to One Direction, whose lives were changed by their boyband obsessions.
The women must navigate the challenges of love, sexuality, family and faith, while constantly grappling with all the problems and contradictions that are part of being in love with a boyband.
I Used To Be Normal: A Boyband Fangirl Story received principal production investment from Screen Australia in association with Documentary Australia Foundation, and was produced with the assistance of Film Victoria.
Walsh and Leski produced under their Australian-based Over Here Productions. Kristina Ceyton, Samantha Jennings, and Deanne Weir served as executive producers.
"I Used To Be Normal: A Boyband Fangirl Story has been a labour of love for us, and we are beyond excited to share the film with anyone who has ever felt a passionate and undying devotion to a boyband or those who connect deeply with the music from their youth" Leski said.
"Making this film with Jessica for the past five years has been phenomenal. It's truly rare to find a subject that sparks the full spectrum of emotions," Walsh added.
"We're thrilled to work with Anick and the team at Seville to share our film with fans everywhere," Leski and Walsh said.
"I Used To Be Normal: A Boyband Fangirl Story captures the beating heart of multi-generation mega fans," Poirier, Seville's senior vice-president of international sales, said. "I was very curious to visit the world of fangirls to see how crazy they were and how far they would go for their bands. I was completely charmed by this film. I laughed, cried and am now a fangirl of this documentary."
Poirier brokered the rights deal with Walsh on behalf of the film.