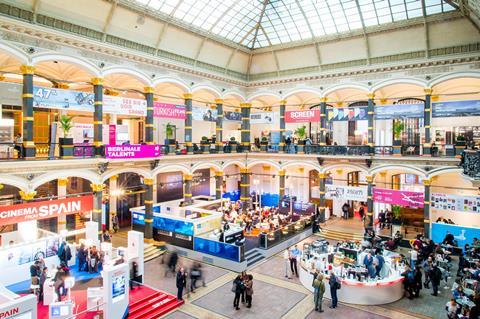 Montreal-based Seville International arrives at EFM with a packed sales slate led by new additions The Last Right, 14 Days, 12 Nights and Mafia Inc.
Comedy drama The Last Right shooting now in Ireland stars Michiel Huisman, Niamh Algar, Samuel Bottomley, Colm Meaney, Brian Cox, Jim Norton in the tale of a reluctant stranger tasked with driving a corpse across Ireland for a burial, who in the process evades the police, finds love, and fixes family relations. Aoife Crehan directs and Pippa Cross, Paul Donovan and Casey Herbert serve as producers.
Xavier Dolan regular Anne Dorval plays a woman who returns to Vietnam to find out more about the family of her recently deceased adopted daughter in 14 Days, 12 Nights. Jean-Philippe Duval directs from a screenplay by Marie Vien, and Antonello Cozzolino produces. The project is in post and the cast includes Léanna Chea and François Papineau.
Mafia Inc. stars Marc-André Grondin (C.R.A.Z.Y.) is also in post and centres on young mobster who attempts to pull of a coup and endangers his family when he antagonises the Sicilian mafia. Sergio Castellitto and Gilbert Sicotte round out the key cast. Daniel Grou directs from a screenplay by Sylvain Guy, and Antonello Cozzolino produces with André Rouleau and Valérie D'Auteuil (What If, Starbuck, Goon).
The three titles join mystery drama Advantages Of Travelling By Train and Below, which were announced at the AFM last November and are shooting in Spain and Australia, respectively.
"We are so proud of the films we're bringing to EFM this year," said Seville International's senior vice-president of sales Anick Poirier. "These films explore the bonds of family, yet each tells their story through vastly different lenses. Whether through laughter or grief, our filmmakers touch upon universal truths; we can't wait to share them with audiences worldwide."