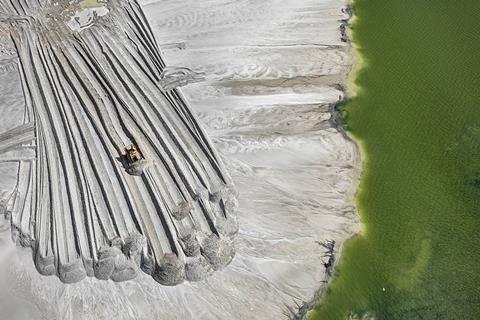 Seville International announced from Sundance on Tuesday (29) it has licensed US rights on Anthropocene: The Human Epoch to Kino Lorber and struck key additional international sales.
The documentary from Jennifer Baichwal, Nicholas de Pencier and Edward Burtynsky is the first acquisition by Kino Lorber in association with Kanopy, the free streaming platform available to college students and professors, and public library members across the US.
Seville has also licensed the documentary to Groupe Mediawan forFrench-speaking Europe, NonStop Entertainment for Scandinavia, Against Gravity for Poland, Moviecloud for Taiwan, and Fondazione Culturale N. Stensen with Valmyn Distribution for Italy.
Anthropocene: The Human Epoch concludes a trilogy that examines the impact of humanity on the planet and follows an international group of scientists who argue that profound and lasting human change has given rise to the new titular geological epoch.
The previous two episodes are Manufactured Landscapes and Watermark. Alicia Vikander is the narrator, Baichwal the screenwriter, and de Pencier the producer.
Kino Lorber plans a September theatrical release to coincide with the UN Climate Change Summit, followed by release on Kanopy, other TVOD platforms and DVD/Bluray. Kanopy will feature Anthropocene alongside the filmmakers' previous two films.
"From a world premiere at TIFF to a U.S. sale at Sundance, it has been an incredible journey so far for Anthropocene: The Human Epoch," said Anick Poirier, senior vice-president of sales at Montreal-based Seville International. "I am thrilled that this timely and impactful film has found such an incredible home, and that it kicks off a remarkable collaboration between Kino Lorber and Kanopy."
"The indelible cinematography and soundscape of Anthropocene: The Human Epoch achieves the highest purpose of art, which is to change hearts and minds," said Wendy Lidell, senior vice-president of theatrical and non-theatrical distribution and acquisitions at Kino Lorber. "We feel particularly driven by the warming climate to bring this powerful mind-changing film to American audiences. It is also especially appropriate to team up with the educational distribution platform, Kanopy, to reach students, who hold the future in their hands."
Kanopy CEO and founder Olivia Humphrey added, "At Kanopy, we pride ourselves on the careful curation of thoughtful films that are timely, relevant and contribute to pertinent discussions. We are pleased to partner with Kino to offer our audience the opportunity to stream this important and complete trilogy on Kanopy."
"We are gratified by the tremendous response to this film at Sundance and the collaboration with Kino Lorber. Their longevity, stellar reputation and impressive documentary library make them an ideal partner, and we are excited by the outreach possibilities Kanopy brings. We look forward to sharing Anthropocene: The Human Epoch and its potential as a change agent with American audiences," said Baichwal, de Pencier and Burtynsky.
Kino Lorber's Richard Lorber and Wendy Lidell negotiated the deal with Poirier on behalf of the filmmakers.