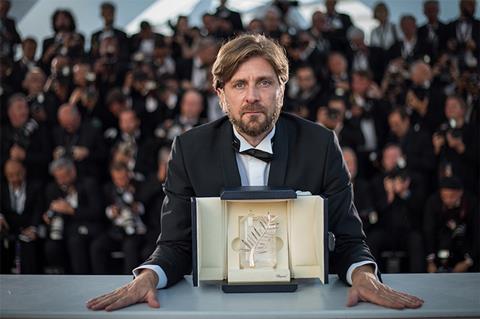 SF Studios has acquired Nordic distribution rights to Ruben Östlund's next film Triangle Of Sadness.
The deal renews SF's relationship with Östlund after the company previously distributed his earlier films Involuntary and Play.
Triangle Of Sadness is a satire set in the fashion world and takes place on a luxury yacht that ends up on a deserted island where hierarchies are turned upside down.
The $11m (€10m) film is the the director's biggest production to date and his first entirely in the English language. The film will shoot in 2020 for release in 2021.
Östlund writes and directs and his long-time producer Erik Hemmendorff produces for their company Plattform Produktion
Co-producers are Film i Väst and SVT with support from the Swedish Film Institute. Philippe Bober's Coproduction Office handles world sales.
"As Ruben's projects have grown in size there is a need to have a distributor with muscles," said Hemmendorff.
"Once a rising talent, [Östlund] is now a giant of the North," added Yaba Holst, head of Nordic acquisition at SF Studios.