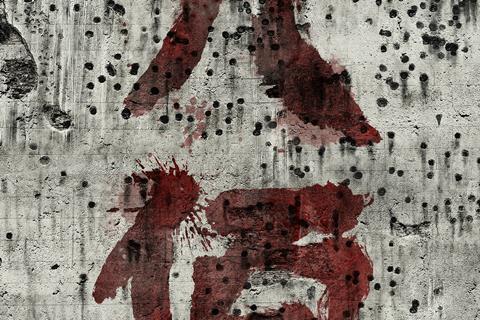 The Shanghai International Film Festival (SIFF) has pulled one of its two opening films, Huayi Brothers' war epic The Eight Hundred, just one day before its opening ceremony on June 15.
The sudden cancellation was made for "technical reasons" but in recent months this phrase has often been used when a film has censorship problems. It was the reason cited when Zhang Yimou's One Second and Derek Tsang's Better Days were pulled from the Berlin Film Festival in February.
Directed by Guan Hu (Mr Six),The Eight Hundred tells the story of the defence of the Sihang Warehouse in Shanghai in 1937, during which a plucky band of Chinese soldiers attempted to hold off Japanese forces.
The film was scheduled for a July 5 theatrical release in China, although that date now appears to be uncertain. Huayi Brothers has already sold the film to a string of Asian territories as well as the UK (Trinity), Germany (Koch) and North America, Australia and New Zealand (CMC). Most territories are planning to release the film day-and-date with China.
Expectations for the $80m film are high due to the strength of the production team and the fact it's the first Chinese-language production shot with IMAX digital cameras.
Although its understood the film has cleared the content censorship process – and anyway appears to feature patriotic themes – industry insiders are speculating that it may have problems due to an overly positive portrayal of Chinese Nationalist forces. During the Second World War, the Nationalists (Kuomintang) and Chinese Communist Party temporarily suspended their Civil War to fight the Japanese invasion, but resumed hostilities once the Sino-Japanese war was over.
This it not the first time SIFF has had to pull an opening film. Ann Hui's Our Time Will Come was scheduled to open the festival in 2017, but was pulled at the last minute to make way for Bille August's Sino-Danish collaboration The Chinese Widow, thought to be more in line with the ideological messages China wanted to promote at the time. Hui's film still played in SIFF competition, but not on the opening night.
SIFF had already programmed a second opening film, Chinese filmmaker Zhang Jiarui's Beautiful Voyage, which is now likely to screen as the sole opener on Saturday night.
China has been tightening censorship since regulation of film was moved directly under the propaganda department of the Communist Party in mid-2018. Sensitivities are also especially high in the run-up to the 70th anniversary of the founding the People's Republic of China in October 2019.