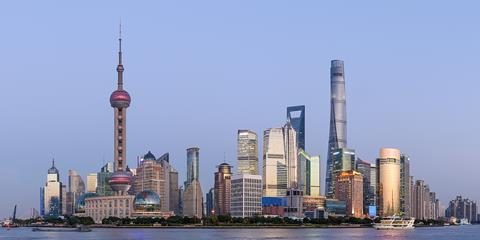 The organisers of the Shanghai International Film Festival (SIFF) have confirmed that this year's edition, which was scheduled to take place June 13-22, has been postponed due to the Covid-19 pandemic.
New dates have yet to be announced, but the June slot was beginning to look difficult as China's cinemas have still not been reopened and the country's borders remain mostly closed.
SIFF organisers announced today on their official Weibo account: "Due to the impact of the novel coronavirus epidemic, the organising committee of the Shanghai International Film Festival has decided to postpone the 23rd edition of the festival.
"Despite encountering the outbreak during preparations for the 23rd edition, the Shanghai International Film Festival received strong support, active participation and constant attention from film institutions at home and abroad. The organising committee expresses its heartfelt thanks and apologises for any inconvenience caused by the postponement. The new dates of the 23rd Shanghai International Film Festival will be announced soon."
This year's Beijing International Film Festival, which was originally scheduled to to run April 19-26, has also been postponed, with new dates yet to be announced. The festival ran an online version in partnership with streaming platform iQiyi during the recent May Day holidays (May 1-5), but said this wasn't a replacement for a physical event.
While life is slowly returning to normal in China as lockdowns are lifted across the country, the authorities are remaining vigilant against the emergence of a second wave of infections.