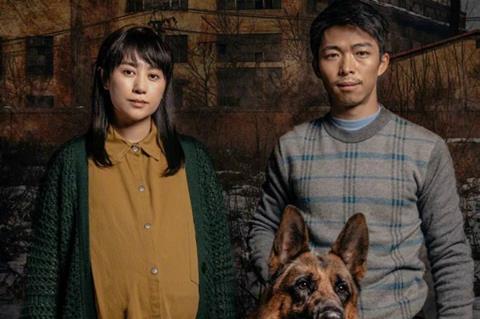 The 24th Shanghai International Film Festival (SIFF), which runs from June 11-20, has unveiled the competition titles for its long-standing Golden Goblet Awards.
The feature film category consists of 13 international titles, all world premieres, vying for eight awards. These include three from China: The Chanting Willows by Dai Wei, The Grace Ends by Wu Di, and Manchurian Tiger by Geng Jun.
The only other Asian title is Barbarian Invasion by Malaysian filmmaker Tan Chui Mui who also appears in the film as the lead actress. The rest of the line-up is mostly from Europe and the Middle East, such as Romanian director Daniel Sandu's The Father Who Moves Mountains, Iranian director Abolfazl Jalili's The Contrary Route, and Neighbours by Kurdish-Swiss director Mano Khalil.
Sitting on the jury panel are Chinese filmmaker Huang Jianxin as jury president, Singapore filmmaker Anthony Chen, Chinese actor/director Deng Chao, former Venice film festival head Marco Müller, China-based French producer Natacha Devillers, and Chinese actress Song Jia.
The Golden Goblet Awards also has categories for animations, documentaries and short films, which will be judged by separate juries. A physical awards ceremony will take place on June 19.
According to SIFF, a record high of 4,443 submissions from 113 countries and regions were received this year. More than 440 films will be screened during the festival, of which 73 are world premieres and 42 are international premieres. The full lineup, including the nominees for Asian New Talents Awards, will be announced soon.
This year's SIFF will be a mostly physical event. The majority of the film screenings will be in-person and held at 40 cinemas in Shanghai. In accordance with COVID-19 regulations, all tickets will only be sold online and the seating capacity should be no more than 75%.
Golden Goblet Awards line-up
Main competition
Amateurs (Poland)
Dir. Iwona Siekierzyńska
Barbarian Invasion (Malaysia/Hong Kong/Philippines)
Dir. Tan Chui Mui
The Chanting Willows (China)
Dir. Dai Wei
The Conscience (Russia)
Dir. Alexey Viktorovich Kozlov
The Contrary Route (Iran)
Dir. Abolfazl Jalili
The Father Who Moves Mountains (Romania)
Dir. Daniel Sandu
Future Is A Lonely Place (Germany)
Dirs. Martin Hawie, Laura Harwarth
The Grace Ends (China)
Dir. Wu Di
Manchurian Tiger (China)
Dir. Geng Jun
Neighbours (Switzerland)
Dir. Mano Khalil
Pure White (Turkey)
Dir. Necip Çağhan Özdemir
Since August (US)
Director: Diana Zuros
To Feel (Russia)
Dir. Vitaliy Saltykov
Animation
Even Mice Belong In Heaven (Czech Republic/France/Poland)
Dirs. Denisa Grimmová, Jan Bubenícek
Gulliver Returns (Ukraine)
Dir. Ilya Maksimov
New Happy Dad And Son 4:Perfect Dad (China)
Dirs. He Cheng, Liu Kexin
Realm Of Terracotta (China)
Dir. Lin Yongchang
Tarsilinha (Brazil)
Dirs. Celia Catunda, Kiko Mistrorigo
Documentary
All In (China)
Dir. Zhou Hao
Fort Apache (Italy)
Dirs. Ilaria Galanti, Simone Spampinato
Kodokushi (Turkey)
Dir. Ensar Altay
Mayor, Shepherd, Widow, Dragon (Bulgaria/Germany)
Dir. Eliza Petkova
Sisyphus (Mexico)
Dirs. Santiago Mohar Volkow, Nicolás Gutiérrez Wenhammar