Sharon Levy, who previously oversaw programming at Spike TV, has been hired as president of unscripted and scripted television at Endemol Shine North America.
The company falls under the Endemol Shine Group umbrella and is known in the US for unscripted shows such as Master Chef on Fox and Big Brother on CBS, while scripted fare includes Hell On Wheels on AMC.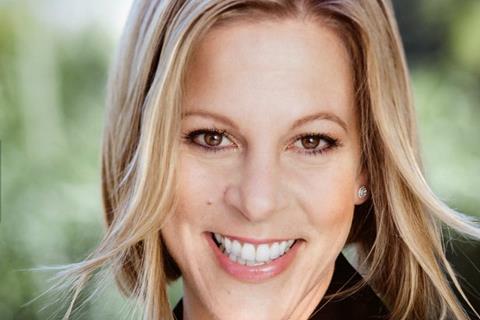 Endemol Shine's international scripted series include Black Mirror, Peaky Blinders, Broadchurch and the upcoming El Ganador for Telemundo.
Levy's appointment follows the departure last spring of Endemol Shine North America unscripted TV chief Eden Gaha.
Rob Smith, who heads the company's unscripted division, unscripted development chief Michael Weinberg, and Endemol Shine Studios scripted chief Sharon Hall all report to Levy.
In her seven years as executive vice-president of orignal series at Spike TV, soon to be rebranded The Paramount Network, she oversaw a mixed bag of scripted and unscripted content from the likes of Ink Master and Bar Rescue to Stephen King adaptation The Mist and the upcoming Waco fort The Weinstein Company.
"Sharon is one of our industry's most well-respected executives and brings with her a tremendous amount of experience developing and producing hits across a wide array of genres," Chris Abrego, chairman of Endemol Shine Americas and CEO of Endemol Shine North America, said. "We're thrilled to have her joining our team here at Endemol Shine and leading our programming efforts going forward."
"I'm truly excited to be returning to my producing roots and doing so with a company like Endemol Shine with its global reach and roster of critically acclaimed series and production companies," Levy said. "There's a lot of momentum across the unscripted and scripted divisions and I can't wait to get started with the incredible team."