Elizabeth director to preside over IFFAM, China.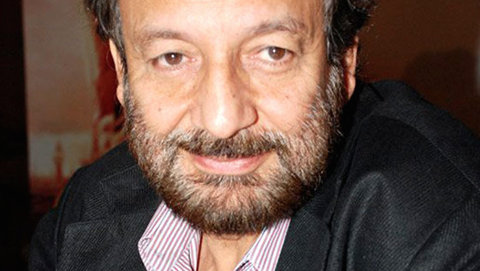 The International Film Festival & Awards - Macao (IFFAM) has announced that Indian actor/director/producer, Shekhar Kapur, will serve as jury president at its inaugural festival, which will take place in Macao, December, 8 - 13.
Kapur has already served on the jury of a number of film festivals, including the Cannes Film Festival, the London Film Festival and the Tokyo International Film Festival, as well as fulfilling a sponsorship role with the International Indian Film Festival in Goa.
The IFFAM jury will deliberate over the competition strand of 10 to 12 new international films.
On the announcement of his appointment, Kapur commented: "This is Asia's time. Over the past few years, consumerism has catapulted the Asian market into international renown, but what we are now experiencing is the renaissance of culture as inspired by the Asian communities. As an Indian director, I'm excited to be chairing the Macau Film Festival as Indian storytelling has so much in common with Chinese forms of storytelling. Hopefully these new forms of storytelling will bring the world to a better understanding of itself."
In addition to the ilms in competition, the festival's screening programme will encompass the following strands:
Out of Competition/ Gala - a selection of six of the most important works from the latter half of the year
Hidden Dragons - six films representing the latest trends in contemporary Asian genre cinema
Best of Fest Panorama - five or six award-winning feature films from major international festivals
Crossfire - 12 non-East Asian, non-US genre films selected by a dozen major East Asian film directors.