The LFF award-winner will be released in UK cinemas on December 18.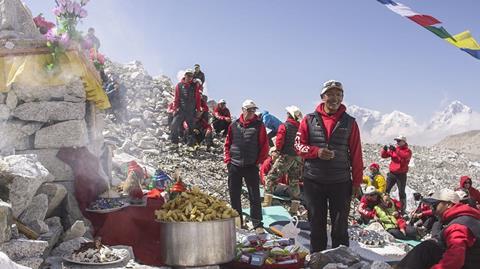 Discovery will release Jennifer Peedom's documentary Sherpa, about the native Nepalese mountain guides and their politicisation following several dramatic events on Everest in recent years, theatrically in the UK on December 18.
A Felix Media and Arrow Media production presented by Universal and Screen Australia, Discovery previously acquired the film's worldwide rights excluding Australasia, where Footprint Films and Transmission Films hold rights.
The feature picked up this year's Grierson Award for Best Documentary at the BFI London Film Festival (Oct 7-18).
It has also been nominated for four Australian Academy awards: Best Documentary, best Cinematography, Best Editing, and Best Original Score.
Screen's review of Sherpa called it "grippingly human and political" and "visually spectacular".
Screen previously revealed that Peedom's next film will be a biopic of Tenzing Norgay, the famous sherpa who earned worldwide fame for accompany mountaineer Edmund Hillary on the first ever successful ascent of Everest in 1953.