The debut feature of India's Anand Gandhi adds to prizes won in Dubai and Tokyo.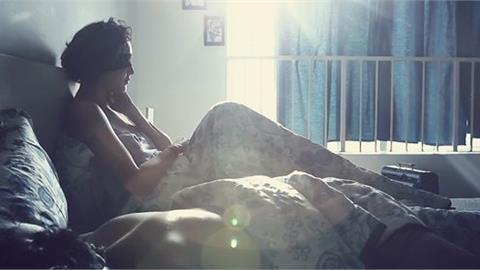 This year's Transilvania International Film Festival (TIFF) came to a close at the weekend in Cluj-Napoca with the awarding of the main prize, the Transilvania Trophy, to Indian feature debutant Anand Gandhi's Ship Of Theseus.
The Competition Jury - comprising directors Cristi Puiu and György Pálfi, UK producer Lynda Myles, German actress Franziska Petri and Tribeca's Artistic Director Frédéric Boyer - said Ship Of Theseus was evidence of "a new major talent of world cinema".
The film's also won the Best Cinematography Award for the work of DoP Pankaj Kumar.
Both prizes were accepted in Cluj on their behalf by the film's Hungarian sound designer Gabor Erdelyi who spoke about the shoot as being a life-changing experience.
Fortissimo Films is handling international sales.
The Best Directing Award went to Japan's Rikiya Imaizumi for I Catch A Terrible Cat.
The Special Jury Award was picked up by Uruguayan directing duo Ana Guevara Pose and Leticia Jorge Romero for So Much Water.
Danish actor Gustav Dyekjaer Giese received the Best Performance Award for his role in Michael Noer's Northwest.
The international film critics' jury presented the FIPRESCI Award to Peruvian director Adrian Saba for El Limpiador while Haifaa Al-Mansour's Wadjda received the most votes to win the 2013 Audience Award, which includes distribution in Romania by Transilvania Film.
Romanian Days winners
In the competition dedicated to new Romanian films, producer Ada Solomon of Hi Film Productions visited the stage twice to receive the Romanian Days Awards for Feature Film and Short Film for Laura Capatana Juller's Here… Mean There and Radu Jude's Shadow Of A Cloud respectively.
Paul Negoescu's A Month In Thailand was named Best Debut.
Proof that film-making runs in the Solomon family was provided by the fact that son Marc won the Let's Go Digital! Award for Best Film for For Carlo co-directed with Teona Galgotiu and Eva Todica.
The gala awards ceremony in Cluj-Napoca's National Theatre also saw lifetime achievement awards bestowed on the Romanian composer Adrian Enescu and veteran Czech director Jiri Menzel.
An Excellency Award was given to Romanian actress Luminita Gheorghiu, known from such films as The Death Of Mr Lazarescu and Child's Pose, who was TIFF's "poster girl" for its 12th edition.
A third lifetime achievement award was given to Stephen Frears, but he was not able to come to Cluj.
Speaking about this year's TIFF, which welcomed such international guests as Nik Powell, Ed Lachmann, Denis Coté, Sebastian Lelio, Maria Dragus, Clare Downs and Pablo Berger, festival president Tudor Giurgiu admitted that 2013's had been "a very difficult edition" because of the reduced budget following the 20% cut in funding by Romania's national film agency, CNC.
However, the Cluj city authorities and Mayor Emil Boc have continued to be faithful supporters of the festival and were also the first Romanian local authority to provide funding for cinema digitisation at the Cinema Victoria.
Furthermore, the city - which is the second largest in Romania after Bucharest - is set to become a new centre for audiovisual production in the future with the establishment of Regional Centre for Creative Industries with backing from EU regional development funding.
Romanian cinema blow
At an industry panel during the Romanian Days, producer Ada Solomon and distribution coordinator Ilinca Belciu proudly revealed that Calin Peter Netzer's Golden Bear winner Child's Pose has broken the 100,000 admissions barrier since being released in Romanian cinemas in March.
However, the Cultural Commission of Romania's House of Deputies scotched any hopes of an optimistic future for Romania cinema.
It decided last week to accept a report's recommendation to reduce the financial contribution of public broadcaster TVR to the CNC – down from 19% of its ad revenue to 4%. The remaining 15% can be invested in "domestic in-house productions featuring exclusively Romanian artists".
Romanian producers are also confronted with the fact that TVR owes €6m ($7.9m) to production companies and it is unclear how the CNC will continue operating under its caretaker manager Ion Mihai Kogalniceanu, who was not at TIFF as it clashed with his wedding.
The Romanian Days programme of public and closed screenings were attended this year by representatives of such distributors as Wild Bunch, EastWest Distribution, Eye, Mozinet and Bodega as well as programmers from Cannes, Berlin, Rotterdam, Cottbus, Wiesbaden, Vilnius, Sarajevo and Thessaloniki, among others.
In addition, producer/director Ovidiu Georgescu and screenwriter Mihai Manescu came to TIFF to meet sales agents and festival programmers and pitch Georgescu's new feature, The Last Incubus - the first part of the planned Promissum magic realism trilogy, which is currently in post-production.
Hungarian comeback
Another TIFF industry panel saw Agnes Havas, the recently appoimted CEO of the Hungarian National Film Fund (MNFA), declaring that "Hungarian films are alive and well and coming to international festivals".
The first MFNA-funded film to be selected for a festival premiere will be Janós Szász's The Notebook in competition at Karlovy Vary.
After a two-year hiatus, several Hungarian filmmakers are now back behind the camera shooting new films, ranging from Kornel Mundruczó, Szabolcs Hajdu and Ibola Fekete to three new projects by producer Laszlo Kantor
TIFF jury member György Pálfi had reasons to celebrate after learning that his latest project, the €6m ($7.9m) historical epic Toldi, has received €3m ($4m) production support from MNFA in its latest round of funding.
Speaking exclusively to ScreenDaily, Pálfi said that producer Katapult Film now has around 70% of the budget in place (including Hungary's 20% tax rebate) and would be looking to bring German and French co-producers on board as there are German- and French speaking characters in the story.
He intends to begin shooting this autumn since the story is set over four seasons and would therefore also require shooting in the winter, spring and summer.
This year, TIFF also served as a forum for discussion about the future of the "cultural exception" in the forthcoming EU-US free-trade talks.
Romanian directors Radu Mihaileanu and Cristian Mungiu are to be part of a delegation of European film-makers who will be meeting MEPs and EC President José Manuel Barroso at the European Parliament in Strasbourg on Tuesday to underscore their support of the EP's vote for the exclusion of cultural, audiovisual and online services from the talks.
A full list of TIFF 2013's prize-winners can be found a twww.tiff.ro.
Sochi win for Veledinsky's Geographer
Further east in the Black Sea resort of Sochi, the 24th edition of the "Kinotavr" Open Russian Film Festival ended on Sunday evening (June 9) with four prizes going to Alexander Veledinsky's The Geographer Drunk His Globe Away, billed as "the Russian answer to American Beauty".
The production by Krasnaya Strela Motion Picture Studio received Kinotavr's Grand Prix for Best Film as well as awards for best actor (Konstantin Khabensky) and film score (Alexey P. Zubarev) and the newly created Film Distributors' Jury Prize.
Vitaly Mansky's Pipeline was awarded the Prize for Best Direction and the White Elephant from the Guild of Film Critics and Film Scholars.
Natasha Merkulova and Alexey Chupov's feature debut Intimate Parts, about the secrets of Russia's modern middle class, picked up the prizes for Best Debut and Best Actress (Yulia Aug) as well as a White Elephant diploma.
In addition, Alexey Fedorchenko's Celestial Wives Of The Meadow Mari was recognised for its cinematography (Sandor Berkesi) and screenplay (Denis Osokin) together with a White Elephant diploma.
Pitching at Kinotavr
This year's line-up of 12 projects presented to potential co-producers and financiers included German project Last Minute, an English-language neo-Western from writer-director Timo Semik, set in the steppes of Central Asia and to be produced by Oliver Damian's 27 Films Production.
Other projects selected for public pitching to a panel of experts included Dito Tsintsadze's road movie Van'ka, to be produced by St Petersburg-based Vitaly Eroshenya's company Litsey; Andrey Zagidullin's feature debut, the mystic action thriller Spotter; playwright-screenwriter Nana Grinshtein's directorial debut To Be; and Alexander Karavaev and Rishat Gihlmetdinov's animated fantasy based on Jack London novel White Fang.