EXCLUSIVE: South African adaptation of La Boheme to be directed by Berlinale Golden Bear winner Mark Dornford May and supported by Archbishop Desmond Tutu.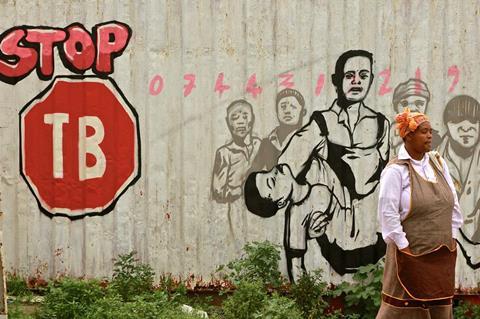 Shooting has begun this week in Stellenbosch, South Africa on a contemporary adaptation of Puccini's La Boheme.
Breathe – Umphefumlo is directed by Mark Dornford May and moves the story from its usual Parisian setting to modern South Africa. It centres on star crossed lovers Mimi (Busisiwe Ngejane) and Lungelo (Mhlekazi Mosiea).
Dornford May won the Berlinale Golden Bear in 2005 with U-Carmen eKhayelitsha, a modern take on Bizet's Carmen also set in South Africa.
The director said: "La Boheme is a glittering piece of musical history but it also contains a searing emotional cry for understanding and action about the brutal realities of the everyday life of the poor and their struggle for shelter, food and medicine. This is what we want to bring to the screen in Breathe – Umphefumlo."
Dornford May has adapted this new approach to La Boheme with Pauline Malefane, who will also handle the musical direction with Mandisi Dyantis. The score will be played by an orchestra of marimbas and steel pans.
The film is a partnership between South Africa's Isango Advantage, the UK's Film and Music Entertainment (F&ME) and Germany's Propeller Film.
Producers are Dornford May for Isango and Vlokkie Gordon of Advantage Entertainment.
Tutu support
The production is a partnership with the Desmond & Leah Tutu Legacy Foundation, supported by the University of Stellenbosch, which fights the spread of Aids, tuberculosis and malaria.
Archbishop Desmond Tutu said: "Breathe – Umphefumlo resonates strongly with South Africa and the opera's South African cast in that the heroine, Mimi, dies tragically of tuberculosis, and many members of the cast come from areas of Cape Town where the disease is prevalent.
"In fact, in South Africa we have the highest TB incidence in the world, its incidence is rising (one of only two countries in sub-Saharan Africa where it is), and it is the leading cause of death in South Africa where more than 50,000 people die from tuberculosis every year."
Isango Ensemble
The Isango Ensemble have played to sold out houses across the world and won prizes including the Olivier Award for Best Musical Revival for The Magic Flute (Young Vic/West End 2008).
"This is the third film that we have been involved in with Isango as partners," said F&ME's Mike Downey, who revealed that the film has been pre-bought in South Africa by Kyknet/Mnet.
Funding from Europe has come via ARTE and a grant from the NFVF is pending.
After winning the Golden Bear with their first film, U-Carmen eKhayelitsha, Isango's second film Son of Man premiered in the World Cinema Competition at Sundance.
Sir Ian McKellan, star of the Lord of the Rings and X-Men series, leads the international Board of Trustees for Isango.
"The Isango Ensemble is unique," said McKellan. "I believe no other theatre group in the world so successfully brings theatre classics into a modern, wholly African, expression."