The sci-fi thriller is the debut feature of writer-director Carl Strathie.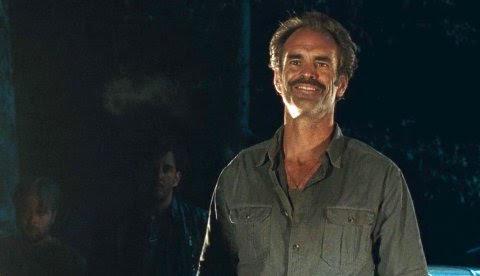 Production is underway on writer-director Carl Strathie's debut sci-fi thriller Solis, which will shoot at GSP Studios in Yorkshire for four weeks.
Solis stars Steven Ogg, best known for roles in The Walking Dead and Westworld, as Troy Holloway, a man who finds himself trapped aboard an escape pod hurtling toward the sun.
With rapid oxygen depletion and a fast-approaching burn-up rate, a rescue party led by Commander Roberts is sent to save Holloway before time runs out. Having recently lost his son, Holloway questions his survival, but Roberts is determined to save his life. Through this journey, the pair discover their lives are intertwined in unexpected ways.
Writer-director Strathie said: "We're going down the rustic, rudimentary low-fi sci-fi route, similar to classics such as 2001 A Space Odyssey and Alien, utilising old-school techniques such as miniatures, wire work and pretty much making everything as practical as possible on camera. At its core, Solis is a profound drama; a meditation of life and death set against a science fiction backdrop."
The thriller is produced by Alan Latham (That Good Night) of GSP Studios and Charlette Kilby (Hollows) of Strathie Film, with financing for the film by GSP, Premiere Pictures and Goldfinch Entertainment. Geoffrey Iles, Kirsty Bell and Paul Ward are executive producing.
Joining the production are director of photography Bart Sienkiewicz (Word On The Street), costume designer Frances Collier (Whistle My Lad), hair and make-up designer Melanie Lenihan (Peaky Blinders) and production designer Tony Noble (Moon).