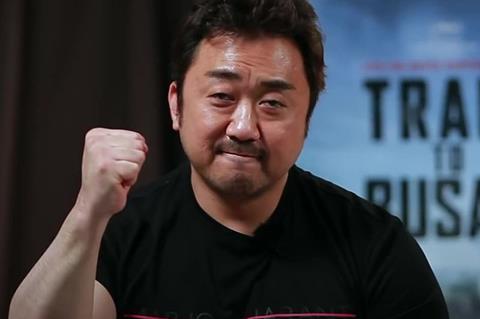 South Korean distributor Showbox has picked up sales rights to crime actions films Unstoppable and Hit-And-Run Squad.
Don Lee (aka Ma Dong-seok) who has headlined films such as Train To Busan and The Outlaws, stars in debuting director Kim Min-ho's Unstoppable. He will play a legendary gangster trying to clean up his act to live an ordinary life with his wife Ji-soo, played by Song Ji-hyo (New World), who keeps getting tricked into bad business decisions.
One day, he returns home to find his wife has been kidnapped by a human trafficking ring that doesn't know who they're dealing with. Kim Sung-oh (The Merciless) also stars. The film is currently in post-production.
Hit-And-Run Squad, the latest film from Coin Locker Girl director Han Jun-hee, stars Kong Hyo-jin (A Single Rider), Ryu Jun-yeol (A Taxi Driver) and Cho Jung-seok (The Drug King). Ryu plays a rookie police officer whose natural talent for driving sees him assigned to the Hit-And-Run Squad, while Kong's detective finds herself there as part of an unjust demotion. The two team up to arrest the rich and powerful Jae-chul (Cho), who is suspected of committing crimes to satisfy his obsession for speed.
The film is currently in production.