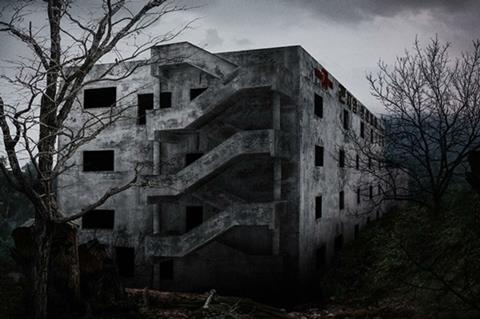 South Korean distributor Showbox has pre-sold horror film Gonjiam: Haunted Asylum to 47 countries in territories such as North America (Well Go USA), Latin America (BF Distribution) and Japan (Nihon Sky Way).
Directed by Jung Bum-shik (Horror Stories, Epitaph), the film takes place at the former Gonjiam Psychiatric Hospital, which was selected as one of CNN Travel's '7 freakiest places on the planet'.
According to local legend, the asylum was shut down after a series of mysterious patient deaths in the 90s. In the film, an internet broadcaster recruits a handful of people for a live-streaming, 'experience the horror' show at there and things spin out of control.
Other territories sold include Australia and New Zealand (JBG Pictures), Hong Kong and Macau (Neo Films), Philippines (MVP Viva), Singapore (Shaw), Taiwan (Moviecloud), Malaysia and Brunei (GSC) and Cambodia, Laos and Myanmar (Westec Media).
Produced by Hive Mediacorp, the $1.5m horror film is set for local release March 28.
It features Wi Ha-jun, Park Ji-hyun, Oh Ah-yeon, Mun Ye-won, Park Sung-hun, Lee Seung-wook and Yoo Je-yoon.